New issue

Have a question about this project? Sign up for a free GitHub account to open an issue and contact its maintainers and the community.

By clicking "Sign up for GitHub", you agree to our terms of service and privacy statement. We'll occasionally send you account related emails.

Already on GitHub? Sign in to your account
WordPress.com Toolbar: Most links unclickable on touch devices.
#7529
Comments
How to reproduce:
Have a Jetpack site with WordPress.com toolbar enabled
Open a page
Open the toolbar
Try to click on Blog posts/Pages and Add
What's happening:
Nothing :(
What should be happening:
The link should be followed and the specified section opened.
Notes:
Happens on Touch enabled devices (or touch events emulation enabled in Chrome)
Sometimes it does nothing, sometimes it opens the notifications panel
Reproducible on iOS, Android and Chrome on macOS with touch emulation enabled
Seems to be happening only on Jetpack enabled sites, WordPress.com sites are not affected.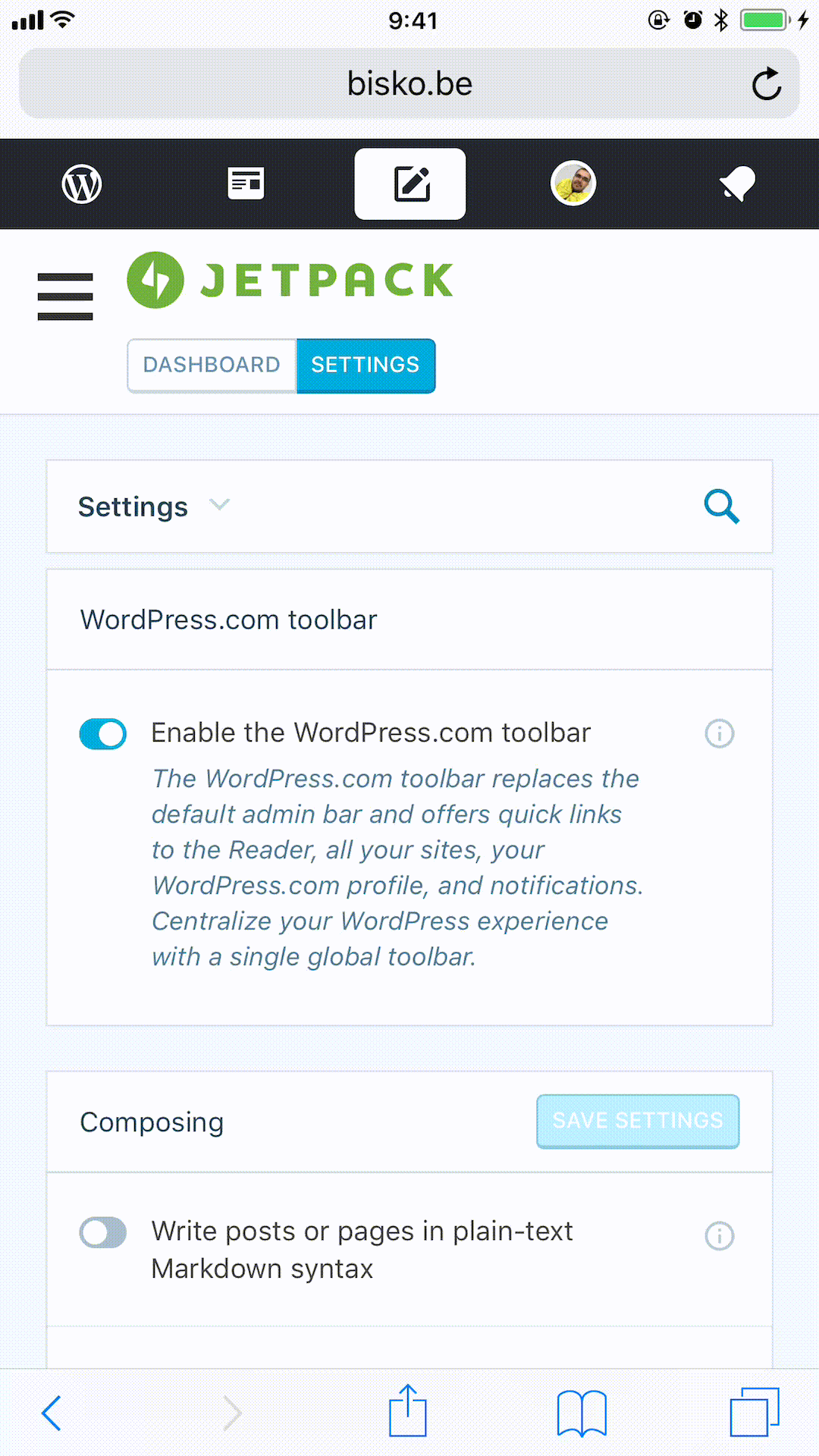 ( There is no cursor, but you can notice the items tapped get highlighted )
cc @michaeldcain @lancewillett @designsimply @marekhrabe @folletto
The text was updated successfully, but these errors were encountered:
bisko
added the
[Type] Bug
label
Jul 25, 2017
designsimply
added the
Masterbar
label
Jul 25, 2017
designsimply
mentioned this issue
Jul 25, 2017
vindl
added this to
In Progress
in
WordPress.com Toolbar in Jetpack
Aug 15, 2017
vindl
moved this from
In Progress
to
TODO
in
WordPress.com Toolbar in Jetpack
Aug 15, 2017
jeherve
added the
[Status] Needs Author Reply
label
Mar 20, 2018
Could you give this another try with the current Bleeding edge version of the Jetpack plugin, thanks to the Beta plugin?
I wonder if the issue may have been fixed by the different fixes we've made to the masterbar recently.
Thank you!
jeherve
mentioned this issue
Mar 20, 2018
This issue has been marked as stale. This happened because:
It has been inactive in the past 6 months.
It hasn't been labeled `[Pri] Blocker`, `[Pri] High`.
No further action is needed. But it's worth checking if this ticket has clear reproduction steps and it is still reproducible. Feel free to close this issue if you think it's not valid anymore — if you do, please add a brief explanation.
Closing this for now because of the lack of activity on this. We can always reopen in the future if needed.