CHEF-KOCH released this Apr 11, 2019 · 32 commits to master since this release
Teaser
Provides the optimal gaming experience for Anno 1800.
Includes support for DirectX Raytracing (DXR) on GeForce GTX 1060 6GB (and higher) and GeForce GTX 1660 (and higher) GPUs.
Fixed Issues
• [SLI][Adobe]: With SLI enabled, artifacts may appear in Adobe applications. [2533911]
• [ARK Survival Evolved]: Fixed random crashes on GeForce RTX 20 series GPUs. [2453173]
• [Tom Clancy's Ghost Recon Wildlands]: The game crashes when accessing the inventory menu. [2404783]
• [The Witcher 3]: Blue-screen crash occurs randomly with Bad Pool error during gameplay. [2449346]
• [The Evil Within 2]: Artifacts appear when Texture Filtering is set to High Quality in the NVIDIA Control Panel. [2526817]
• [Fabfilter plugins]: Applications crash when using the Fabfilter plugin. [2532725]
• [ASUS ROG Strix GL702VS notebooks]: Fixed corrupted graphics in games on ASUS ROG Strix GL702VS notebooks. [2535373]
• [Titan X][GTA V][Stereo]: With Stereo enabled, OUT of Memory message appears when launching the application. [200317778]
Open Windows 10 Issues
• [Surround][G-SYNC][Pascal GPU]: G-SYNC does not engage when using Surround resolution. [200505986]
• [NVIDIA Control Panel]: When the 3D Settings page->Vertical Sync setting is set to Adaptive Sync (half refresh rate), V-Sync works only at the native refresh rate after rebooting the system. [2543187]
• [Shadow of the Tomb Raider][Ansel]: Invoking Ansel in the game causes the game to slow down or crash. [2507125]
• Random desktop flicker occurs on some multi-display PCs [2453059]
• The desktop on the primary monitor flickers when playing videos on the secondary monitor. [2552316]
Issues and updates
• 2507125-Invoking Ansel in Shadow of the Tomb Raider can cause game to crash
• 2535506-Flickering when Acer Predator XB271HU monitor is connected along with a second monitor and G-SYNC is enabled
• 2453059-Flickering observed while GFE overlay is engaged + G-Sync set to fullscreen/windows mode
• 2552316-Desktop flicker when playing videos on secondary monitor
Software Module Versions
• nView - 149.77
• HD Audio Driver - 1.3.38.13
• NVIDIA PhysX System Software - 9.19.0218
• GeForce Experience - 3.18.0.94
• CUDA - 10.1
• NVIDIA Control Panel - 8.1.951.0
Original driver downloads
• Windows 10 64-bit Standard Driver (553.12 MB)
• Windows 10 64-bit DCH Driver (552.42 MB)
• Windows 10 425.31 (R418 U4 ) WHQL Quadro (398.07 MB)
Branch
• 04/09/2019, 25.21.14.2531
• 419_50-20
Own findings
• Driver was also released as Quadro driver
• WDDM 2.5 (that's why it has a lower branch compared to 430.00)
• Fallout 76 G-Sync does not work
• The original Standard Driver package was damaged (NVidia what did you do - see picture below - they re-uploaded the driver 25 min after the original release so the signatures changed!)
• Trippe-Monitor-Bug still present
• Tray icon bug still there
• Annoying G-sync popup bug still there
• nVidia Control Panel upgrade bug, some people (like me) getting an older CP version 8.1.940.0 (latest is 8.1.951.0)
Some people get an older CP version, only the Store version DCH automatically gets a newer version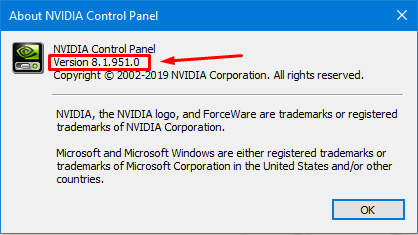 RePack Release Info
• RePack file size: 381 MB
• Driver type: Standard
• All crap removed, HD Audio driver integrated (but can be disabled/uninstalled)
• Checksum SHA3-256: 935952BA04DD157D0D3339DC34022164FAB6327B2124995404C78B2EA6C91505
• File Name (packed with NVslimmer 0.5): NVIDIA 425.31.exe
• Release Notes
• Guru3d Forum Discussion
• Official nVidia Forum Discussion
• Report issues
• nVidia Blog post + this