Join GitHub today
GitHub is home to over 28 million developers working together to host and review code, manage projects, and build software together.
Sign up
New issue

Have a question about this project? Sign up for a free GitHub account to open an issue and contact its maintainers and the community.

By clicking "Sign up for GitHub", you agree to our terms of service and privacy statement. We'll occasionally send you account related emails.

Already on GitHub? Sign in to your account
Shoot over quarterpanels, at least if you're onboard of the vehicle.
#22541
Comments
I think in this case, an image is worth a great many words, possibly not exactly 1,000.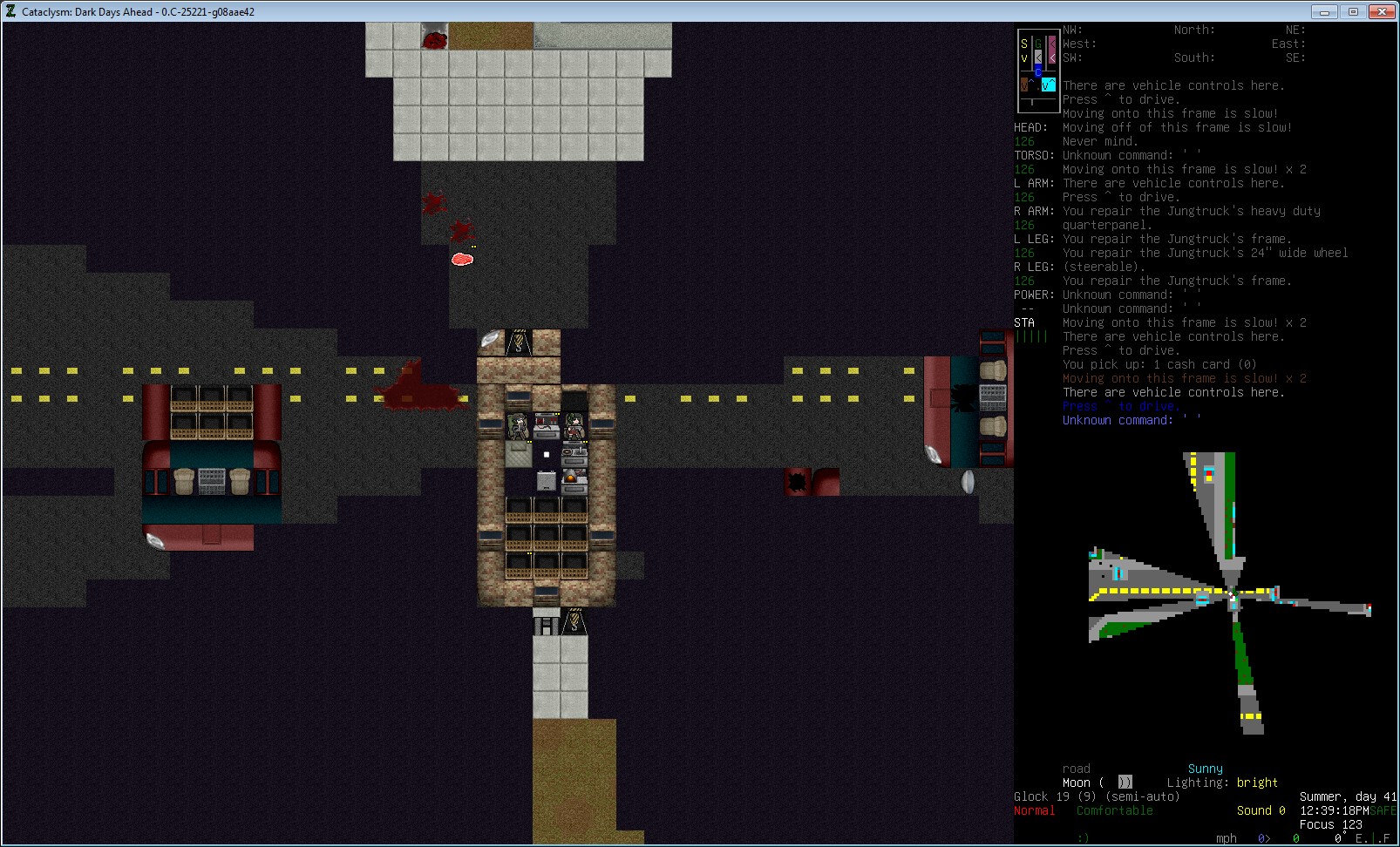 My intent with this vehicle was that, when stopped, I could open the forward hatch, step onto its location, and fire over the forward quarterpanel and frame, whilst remaining safe from melee enemies. Something like having a firing slit.
Unfortunately, everything impacts the quarterpanel. You can neither shoot over the hood of a police cruiser, nor can you fire from a fighting position you prepared using quarterpanels.
I think it would enhance the game if this could be changed.
Night-Pryanik changed the title from
[Suggestion] Shoot over quarterpanels, at least if you're onboard of the vehicle.

to

Shoot over quarterpanels, at least if you're onboard of the vehicle.

Dec 2, 2017
This comment has been minimized.

Show comment

Hide comment