Join GitHub today
GitHub is home to over 40 million developers working together to host and review code, manage projects, and build software together.
Sign up
New issue

Have a question about this project? Sign up for a free GitHub account to open an issue and contact its maintainers and the community.

By clicking "Sign up for GitHub", you agree to our terms of service and privacy statement. We'll occasionally send you account related emails.

Already on GitHub? Sign in to your account
Add clarifier to beta version names. Fix automated changelogs.
#887
Conversation
Note
I'll manually stop the CD workflow since I intend to make a release with user-facing changes today or tomorrow.
What changes does this PR introduce?
This PR allows beta versions to be assembled such that their version name is -beta-. This should allow us to more easily determine what build users are on when they report issues.
Any background context you want to provide?
Need an easier way to have users report their version than relying on version code.
Where should the reviewer start?
app/build.gradle
Has this been manually tested? How?
Kind of. I've made sure that
The name reflects the version code in the built APK.
update_changelogs lane works correctly if files are in the right place.
Version information files are generated during build tasks.
The one sticking point will be whether the version information files are correctly persisted across
CI jobs. I think I did it right but I'm wrong about that 90% of the time conservatively.
What value does this provide to our end users?
Better issue reporting and tracking of which beta build they are on.
What GIF best describes this PR or how it makes you feel?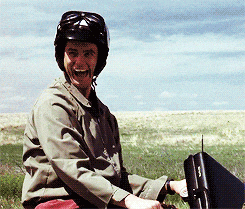 This comment has been minimized.
Merging #887 into master will not change coverage.
The diff coverage is n/a.
@@            Coverage Diff            @@




#

#             master     #887   +/-   ##
=========================================
  Coverage     41.27%   41.27%           
  Complexity      398      398           
=========================================
  Files            45       45           
  Lines          3191     3191           
  Branches        487      487           
=========================================
  Hits           1317     1317           
  Misses         1813     1813           
  Partials         61       61
---
Continue to review full report at Codecov.
Legend - Click here to learn more
Δ = absolute <relative> (impact), ø = not affected, ? = missing data
Powered by Codecov. Last update cebfab6...929a529. Read the comment docs.
MatthewTighe
merged commit
97a6809
into
master
Jun 11, 2019
4 checks passed
MatthewTighe
deleted the
beta-version-name
branch
Jun 11, 2019
MatthewTighe
pushed a commit that referenced this pull request
Aug 14, 2019
* Add beta build type to gradle.

* Update signing configs and CD jobs.

* Fix automated changelogs.

* Refine version name and add comment.

* Move versionCode to expected directory for fastlane.

* Treat version name the same as code.
Add this suggestion to a batch that can be applied as a single commit.
This suggestion is invalid because no changes were made to the code.
Suggestions cannot be applied while the pull request is closed.
Suggestions cannot be applied while viewing a subset of changes.
Only one suggestion per line can be applied in a batch.
Add this suggestion to a batch that can be applied as a single commit.
Applying suggestions on deleted lines is not supported.
You must change the existing code in this line in order to create a valid suggestion.
Outdated suggestions cannot be applied.
This suggestion has been applied or marked resolved.
Suggestions cannot be applied from pending reviews.