RGB.NET

This project aims to unify the use of various RGB-devices.
It is currently under heavy development and will have breaking changes in the future! Right now a lot of devices aren't working as expected and there are bugs/unfinished features. Please think about that when you consider using the library in this early stage.

If you want to help with layouting/testing devices or if you need support using the library feel free to join the RGB.NET discord-channel.
Adding prerelease packages using NuGet

This is the easiest and therefore preferred way to include RGB.NET in your project.

Since there aren't any release-packages right now you'll have to use the CI-feed from http://nuget.arge.be.
You can include it either by adding http://nuget.arge.be/v3/index.json to your Visual Studio package sources or by adding this NuGet.Config to your project (at the same level as your solution).
.NET 4.5 Support

At the end of the year with the release of .NET 5 the support for old .NET-Framwork versions will be droppped!
It's not recommended to use RGB.NET in projects targeting .NET 4.x that aren't planned to be moved to Core/.NET 5 in the future.
Device-Layouts

To be able to have devices with correct LED-locations and sizes they need to be layouted. Pre-created layouts can be found at https://github.com/DarthAffe/RGB.NET-Resources.

If you plan to create layouts for your own devices check out https://github.com/DarthAffe/RGB.NET/wiki/Creating-Layouts first. There's also a layout-editor which strongly simplifies most of the work: https://github.com/SpoinkyNL/RGB.NET-Layout-Editor
Example usage of RGB.NET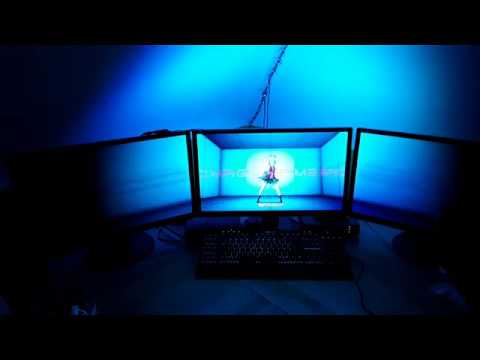 Example Projects

https://github.com/DarthAffe/KeyboardAudioVisualizer
https://github.com/DarthAffe/RGBSyncPlus