Join GitHub today
GitHub is home to over 40 million developers working together to host and review code, manage projects, and build software together.
Sign up
New issue

Have a question about this project? Sign up for a free GitHub account to open an issue and contact its maintainers and the community.

By clicking "Sign up for GitHub", you agree to our terms of service and privacy statement. We'll occasionally send you account related emails.

Already on GitHub? Sign in to your account
Standardise Creality 3D Printer Configurations
#1350
Comments
As part of #1349 I've cleaned the 3d printing workspace and standardized their setup. Each printer now has its own 4 gang extension lead directly behind the unit. They are equally spaced to provide ample room for manipulation, and hopefully it stays as clean as it is now.
I've removed the PC I previously set up, as it didn't see much usage and was arguably taking up way too much space on the desk.
The extensions are stuck to the wall with velcro.
There is a Sonoff POW2 attached to my printer along with @ajlennon's printer, this will be documented as part of #1349.
Each printer is now running https://github.com/MatthewCroughan/octobalena
Once we set up OpenBalena in the space, we can close #933 instead of creating a cloud-managed Balena.IO account. This plays well into #18 which I'm a big supporter of.
I have flashed Marlin 2.0 with a standard configuration, uploaded the binaries to github so they can be reprovisioned at any time. That can be found here:
Binaries
Configuration
Below is what the ideal setup should look like.
Cleaned
An extension each
All running Octobalena
A Sonoff on each, attached with velcro
A Pi each, attached with velcro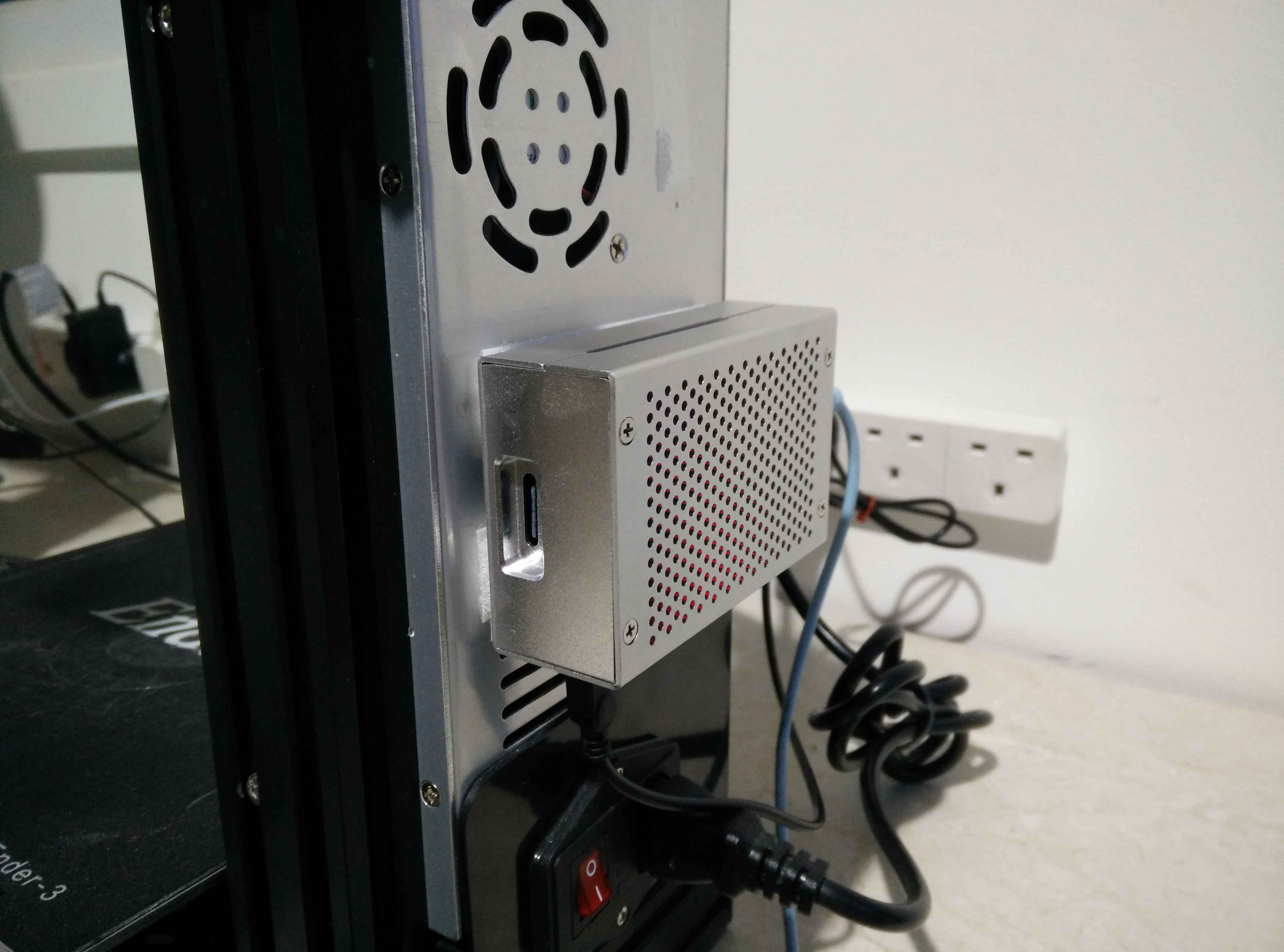 MatthewCroughan
self-assigned this
Dec 16, 2019
MatthewCroughan
closed this
Dec 16, 2019
This comment has been minimized.