Expo Crossy Platform clone

This is strictly for educational purposes only. If you plan on using this project be sure to use all of your own assets. I recommend using Magica Voxel. The Bacon, Ide, Brent, and Nikki models are not in the original game Crossy Road, so feel free to use those.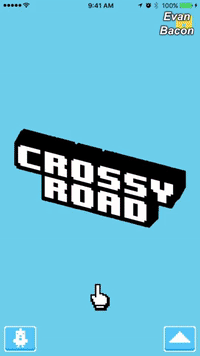 Stack:
Disclaimer

I am in no way associated with Hipster Whale.

I am using this copyrighted work under the fair use/educational purpose doctrine. For free community education.