New issue

Have a question about this project? Sign up for a free GitHub account to open an issue and contact its maintainers and the community.

By clicking "Sign up for GitHub", you agree to our terms of service and privacy statement. We'll occasionally send you account related emails.

Already on GitHub? Sign in to your account
Playlist doesn't load in FF when using direct link to party
#201
Comments
Hi,
when opening a party URL (https://festify.us/party/-L************p) in Firefox without entering the party code beforehand the playlist and party title can't be loaded / load infinitely (see screenshot for details).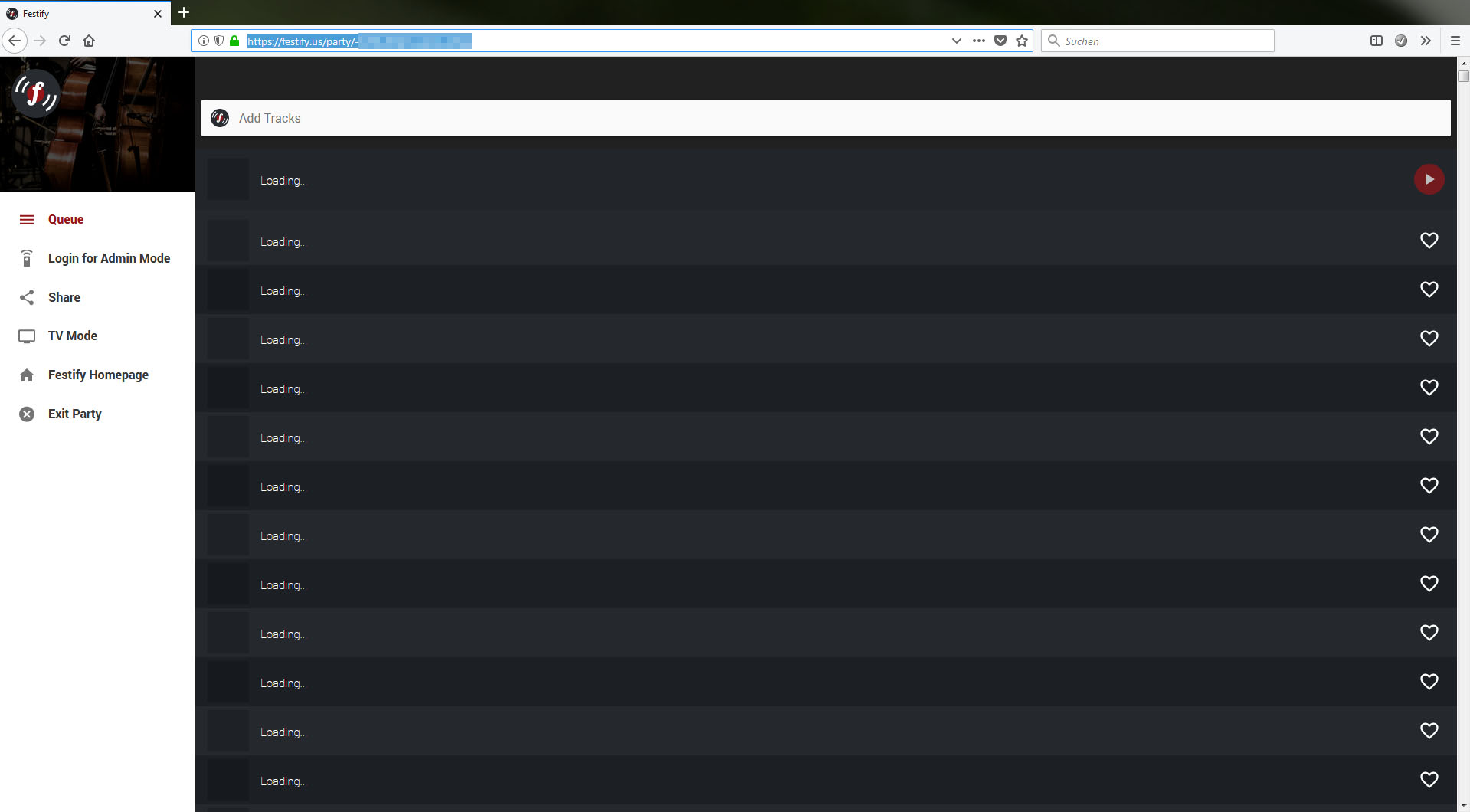 Tested in FF 60.0.2 (Ubuntu 18.04) and FF 61.0 (Win7), both 64bit.
Note: Refreshing / reloading the page seems to fix the issue temporarily but after clearing FF's cache the issue reappears.
Can u help, pls?
The text was updated successfully, but these errors were encountered: