SteaScree: Steam Cloud Screenshot Uploader

SteaScree is a simple cross-platform open-source utility app, which makes screenshots, taken without the use of Steam's in-game overlay, uploadable to the Steam Cloud. You just pick pics, a game and SteaScree will do the rest.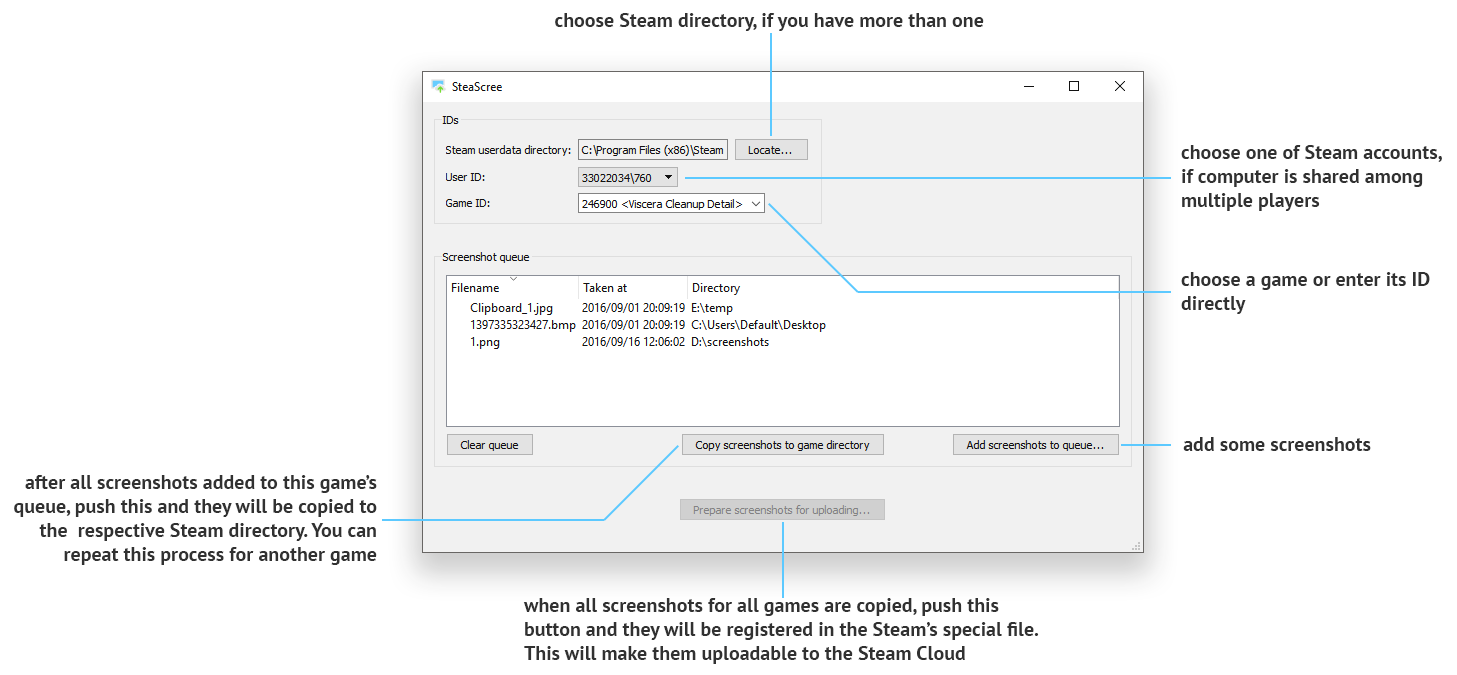 Latest installers for all platforms are always available at https://steascree.download.
Join official Steam group for the latest announcements and discussion: http://steamcommunity.com/groups/steascree.