Join GitHub today
GitHub is home to over 31 million developers working together to host and review code, manage projects, and build software together.
Sign up
Installation and usage

GameDistribution SDK for Construct 3
Installation
Make sure you have an account and your game is registered on developer.gamedistribution.com

Download the latest version of the plugin from here: sdk.c3addon

In your Construct3 project, go to Menu > View > Addon manager

Click Install new addon

Select and upload the .c3addon file you've just downloaded

Restart the editor (refresh your browser if you are using the online version)

Double click your stage and select GameDistribution SDK
Select the new GameDistribution SDK object in the project folder.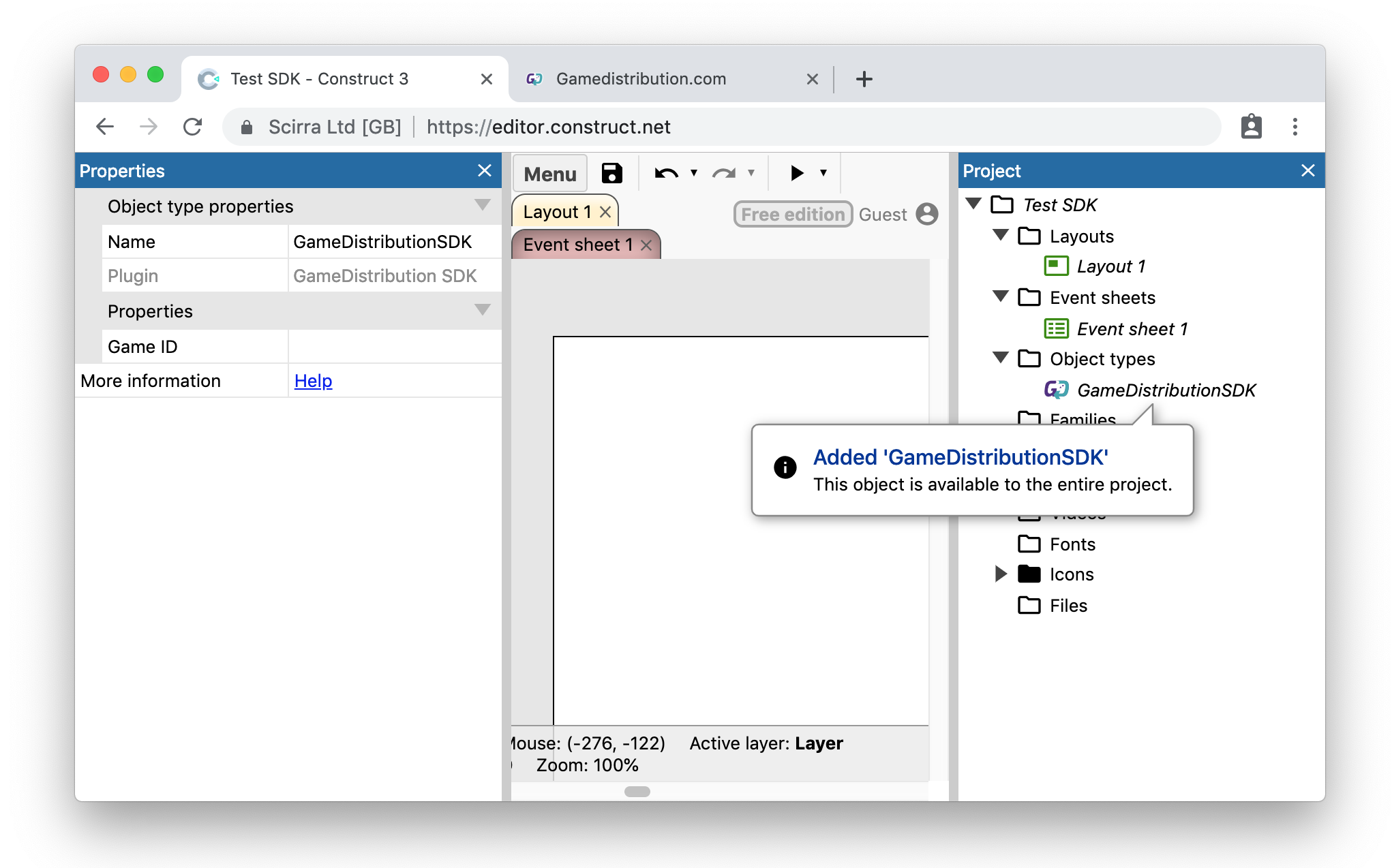 Copy your Game ID and paste it into the Game ID field in the object properties.
You can find your Game ID within your Gamedistribution control panel after creating a new game.
Making ads appear
Making ads appear is very easy. Simply use the Display an ad action from the GameDistribution SDK object within your event sheet.
It is very important that you pause your game and mute any audio when an ad is being displayed.
The SDK provides two events (Ad playing and Ad finished) for you to use in order to accomplish this.
Have a look at this example to get an idea of how to use it.