Join GitHub today
GitHub is home to over 28 million developers working together to host and review code, manage projects, and build software together.
Sign up
New issue

Have a question about this project? Sign up for a free GitHub account to open an issue and contact its maintainers and the community.

By clicking "Sign up for GitHub", you agree to our terms of service and privacy statement. We'll occasionally send you account related emails.

Already on GitHub? Sign in to your account
Better Button Locations in OpenID Connect Client Configuration
#1011
Comments
Currently the buttons for configuration settings like Add Scope are all mashed together at the bottom of the page. This doesn't work well intuitively and is a hindrance when configuring clients. See below:
The buttons should be under the corresponding field they're populating: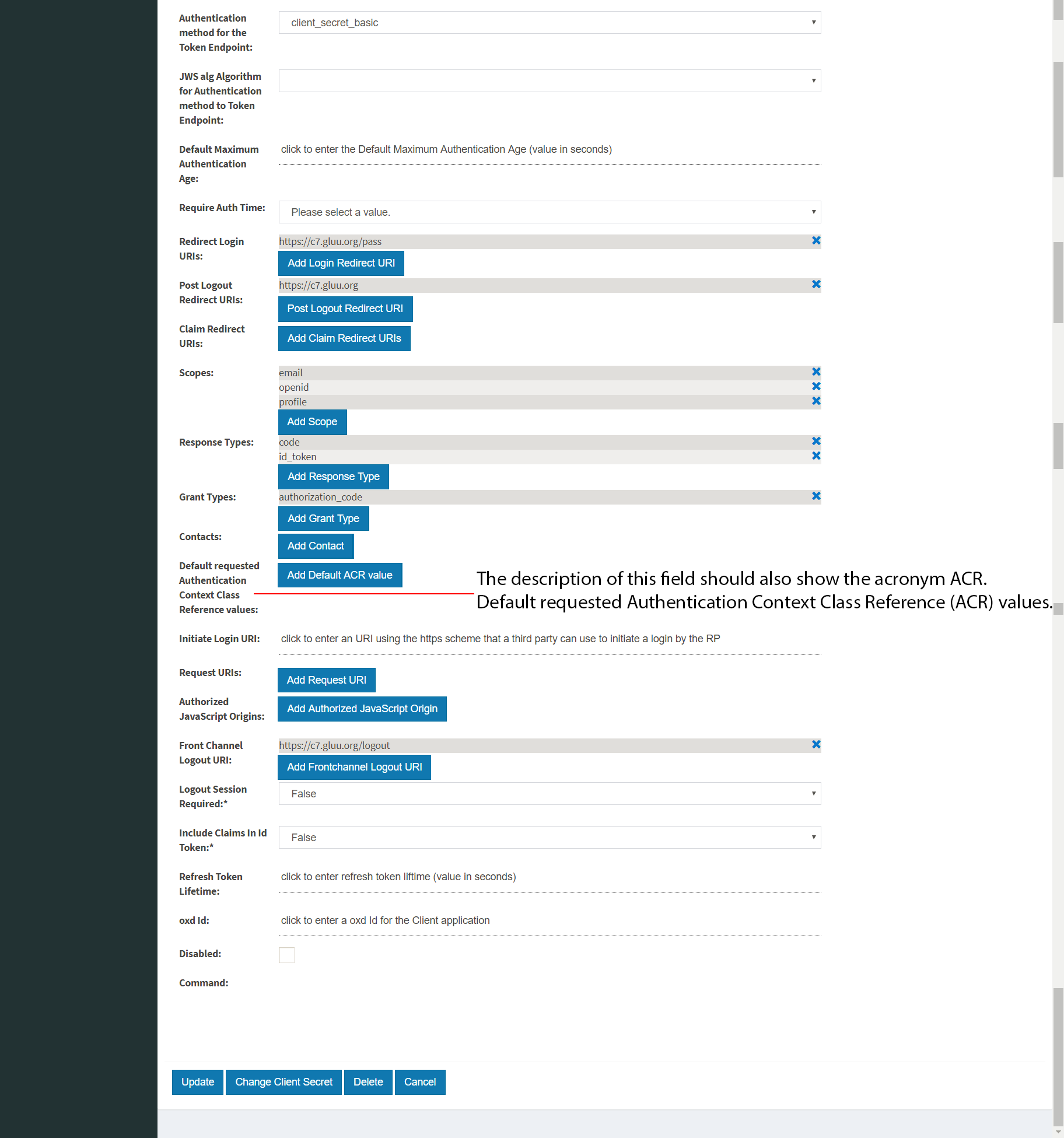 Also the Default requested Authentication Context Class Reference values: field description should read Default requested Authentication Context Class Refernce (ACR) values: for clarity.
@shekhar16 please use your best judgement for implementing this in a user friendly way... that means spacing should be visually pleasing, design should be responsive, popups should function well, etc.
@shekhar16 Please check if the commit has been merged to 3.1.4. I have just checked dev6 with a new war and the buttons are still mashed together:
They definitely didn't make it into the 3.1.4 repo. Please take care of this @shekhar16
@natt-tester @afroDC yes it is not merged in any of our main branch in repo. Let me check with Yuriy
In latest CE 3.1.4 it looks better. I'm closing this issue. Please, reopen it if needed