Full Body Photogrammetry / 3D Scan Image Dataset for 3D Real Avatar / Model Creation

A set of 88 images - 8MP(3280 x 2464), 478MB in total - inside images folder.

you can also directly download .zip file from here.
https://www.real-avatar.com/Full_Body_Photogrammetry_Dataset_Yukihiro_Iwayama.zip
Camera : Raspberry Pi Camera Module v2
One of the reconstructed and textrured resulting 3D model is here. https://skfb.ly/6NUVq Directly uploaded from RealityCapture. No modification in other 3D software.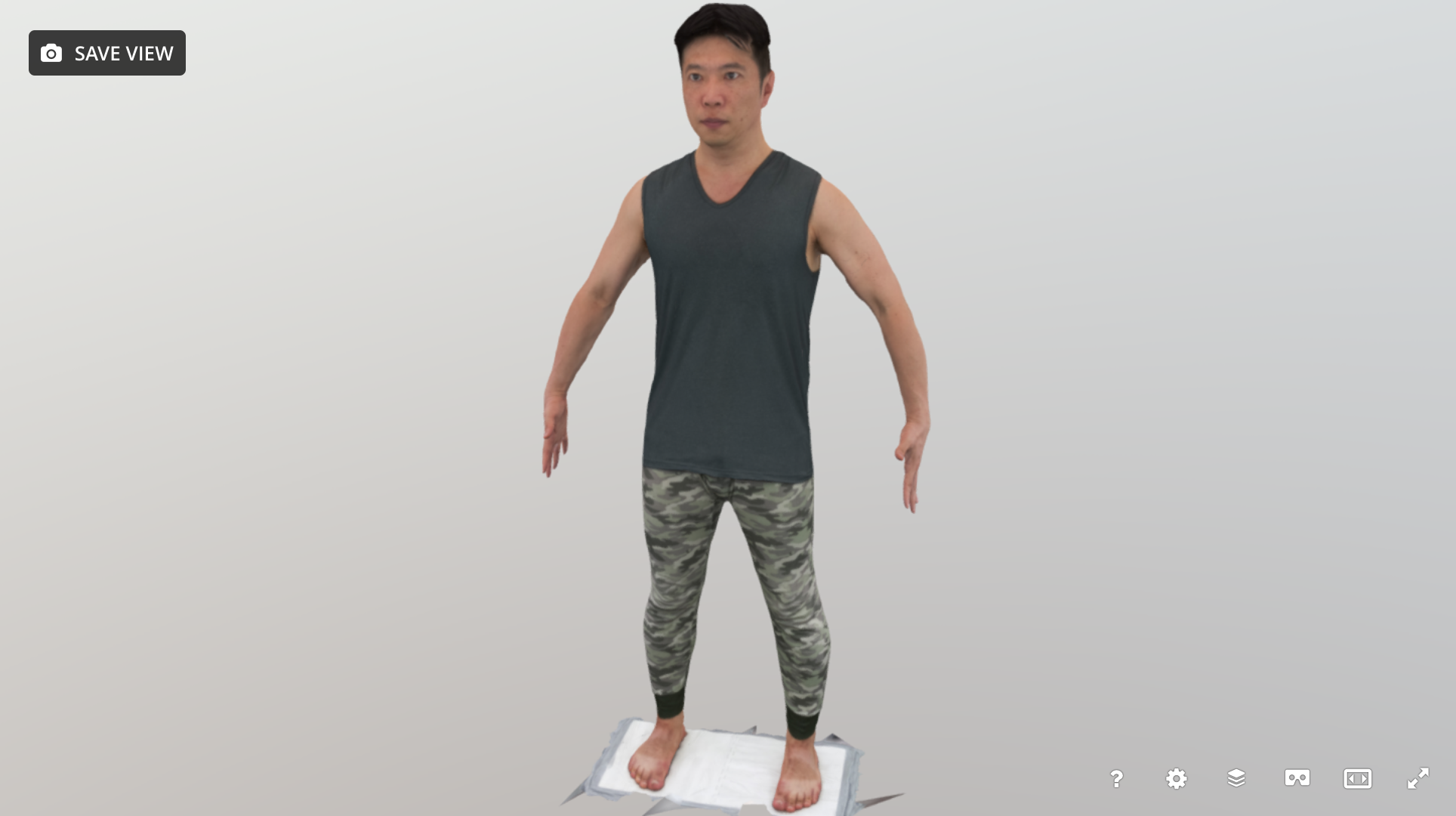 Needless to say, you can use these images in 3DF Zephyr, Metashape, Meshroom and other photogrammetry software.
Free to download, use, reconstruct and make it public. Display the link URL to this repository and give credit to Yukihiro Iwayama .
model : Yukihiro Iwayama, Twitter: @RealAvatarETH
Image Data Acquisition System Overview

"Full Body 3D Scan System Kit with Raspberry Pi Zero W"

https://www.slideshare.net/EIDEN_PRO/full-body-3d-scan-system-kit-with-raspberry-pi-zero-w
3D Scan Studio Where Dataset captured

The studio's 3D Model is https://skfb.ly/6OnYD It was also created by the same image dataset.
Asakusa, Tokyo Japan https://www.real-avatar.com in Japanese
Paper

"Real Avatar Production - Raspberry Pi Zero W Based Low-Cost Full Body 3D Scan System Kit for VRM format"

https://www.3dbody.tech/cap/papers/2019/19101iwayama.pdf

3DBODY.TECH 2019 https://www.3dbody.tech/ - The 10th International Conference and Exhibition on 3D Body Scanning and Processing Technologies, 22-23 October 2019, in Lugano, Switzerland.
RealityCapture Worlflow (overview of one example software)
* Import
---
---
Set reconstruction region around the subject.

Reconstruction : Normal
---
---
Retoplogy by Wrap3

https://skfb.ly/6NWU8
Remark

I hope this could contribute as some sort of reference data set especially for those who are not quite familiar but are interested in 3D body scan. There is too little of this kind of full image date set of A Pose Human which is openly available. Personally, I haven't seen it that's why I release.