Be notified of new releases
Create your free GitHub account today to subscribe to this repository for new releases and build software alongside 28 million developers.
Sign up
jimkring released this Nov 30, 2017
Official Release of Add Dynamic Events feature (Issue #47)
Note: This release Fixes an issue (relative to pre-release 2013.3.1.167) when Adding Dynamic Events in LabVIEW 2015 (and maybe others) Event Registration wire needs cleanup. Now it's much cleaner.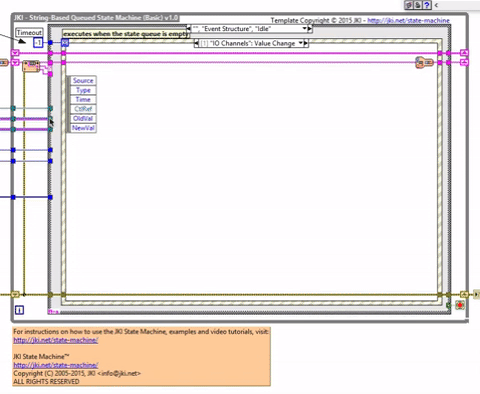 This new release adds a right-click option to the JKI State Machine:

...and in the editor UI:

If selected, it will add the Event Registration and Unregistration frames to the JKI State Machine and wire everything up.

Known Issues (To Do):
There is no way to undo this action. not sure why, but might be because there are so many scripting steps.
Have fun!