New issue

Have a question about this project? Sign up for a free GitHub account to open an issue and contact its maintainers and the community.

By clicking "Sign up for GitHub", you agree to our terms of service and privacy statement. We'll occasionally send you account related emails.

Already on GitHub? Sign in to your account
Capture, display and serialize remoting protocol FPS
#101
Comments
Capture only supported on environments where a remoting agent is active.
Support both vGPU and CPU only environments
Planned protocol support
HDX 3D Pro
PCoIP
Horizon
vGPU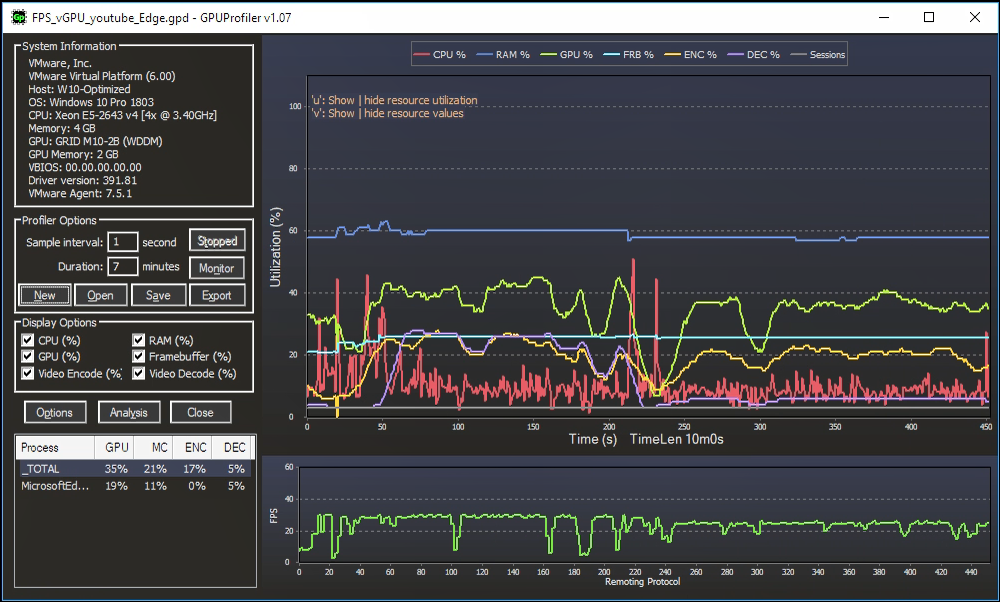 CPU

The text was updated successfully, but these errors were encountered:
We are unable to convert the task to an issue at this time. Please try again.
JeremyMain
added the
enhancement
label
Sep 15, 2018
JeremyMain
self-assigned this
Sep 15, 2018
Planned for inclusion in 1.07 release
Add display option and histogram support as well.
Blast Extreme remoted FPS complete
PCoIP counter is MIA in 7.5.1 but available in 7.6
HDX 3D Pro remoted FPS on the burner....
For Blast Extreme, PCoIP, HDX 3D Pro
Added RTT
Adding Protocol Tx, Rx and Packet loss (Tx)
Network Rx, Tx and packet Loss will be added in a later release.