Meter PZEM-004 + ESP8266 & Platform IoT Ubidots

Version 1.0 Date 26-06-2018 PDAControl
Description

Active power measurement test or power consumption with Peacefair PZEM-004 Meter and ESP8266 data

transmission and visualization in the IoT Platform Ubidots

Contains 3 Folders:
PZEM-004-ESP8266-Ubidots: Example Arduino IDE

Ubidots_DHT_basic_Connection example basic DHT11 sensor

ubidots_example: example basic
Descripción

Prueba de medición de potencia Activa o consumo eléctrico con Medidor PZEM-004 de Peacefair + ESP8266 envio de datos y visualización en la Plataforma IoT Ubidots.

Contiene 3 Carpetas:
PZEM-004-ESP8266-Ubidots: Ejemplo Arduino IDE

Ubidots_DHT_basic_Connection Ejemplo basico DHT11 sensor

ubidots_example: Ejemplo basico
Library / Librerias

Ubidots for ESP8266

Thanks for contributing
Materials / Materiales
Mounting / Montaje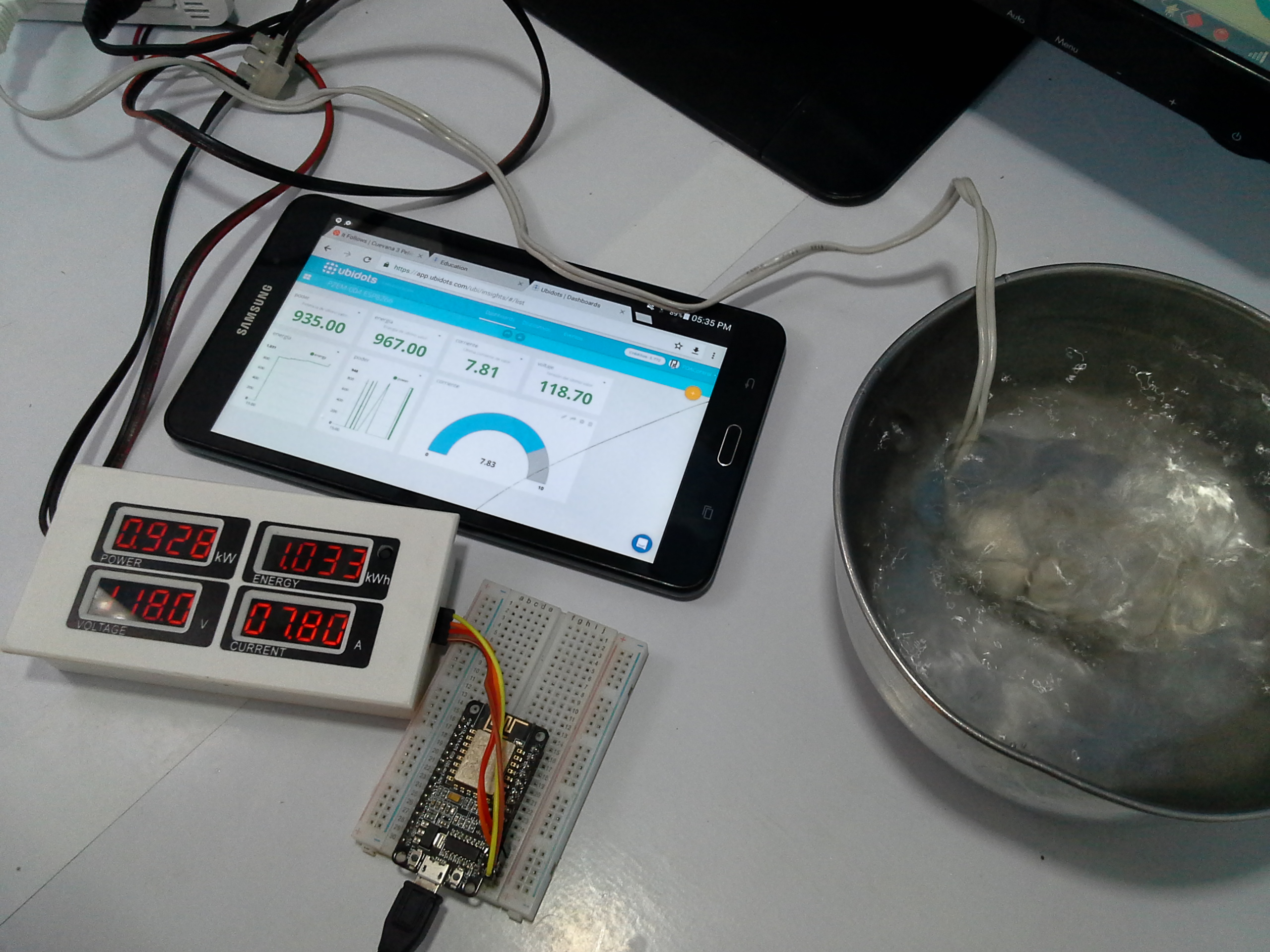 Dashboard

PC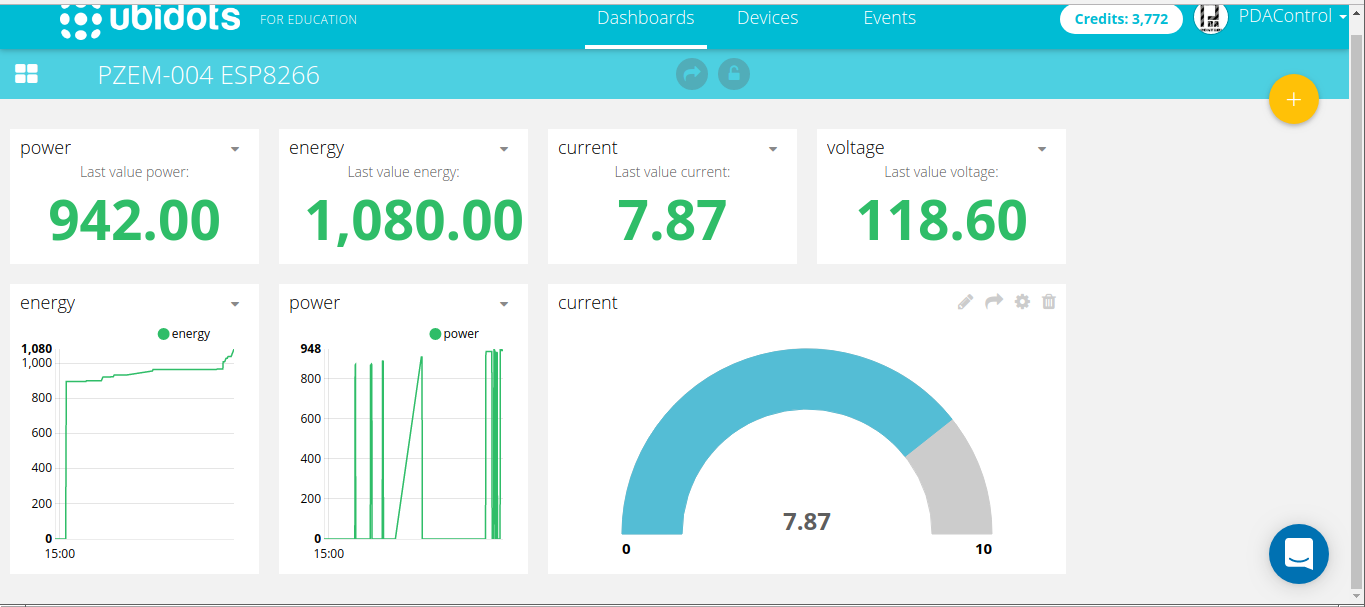 Android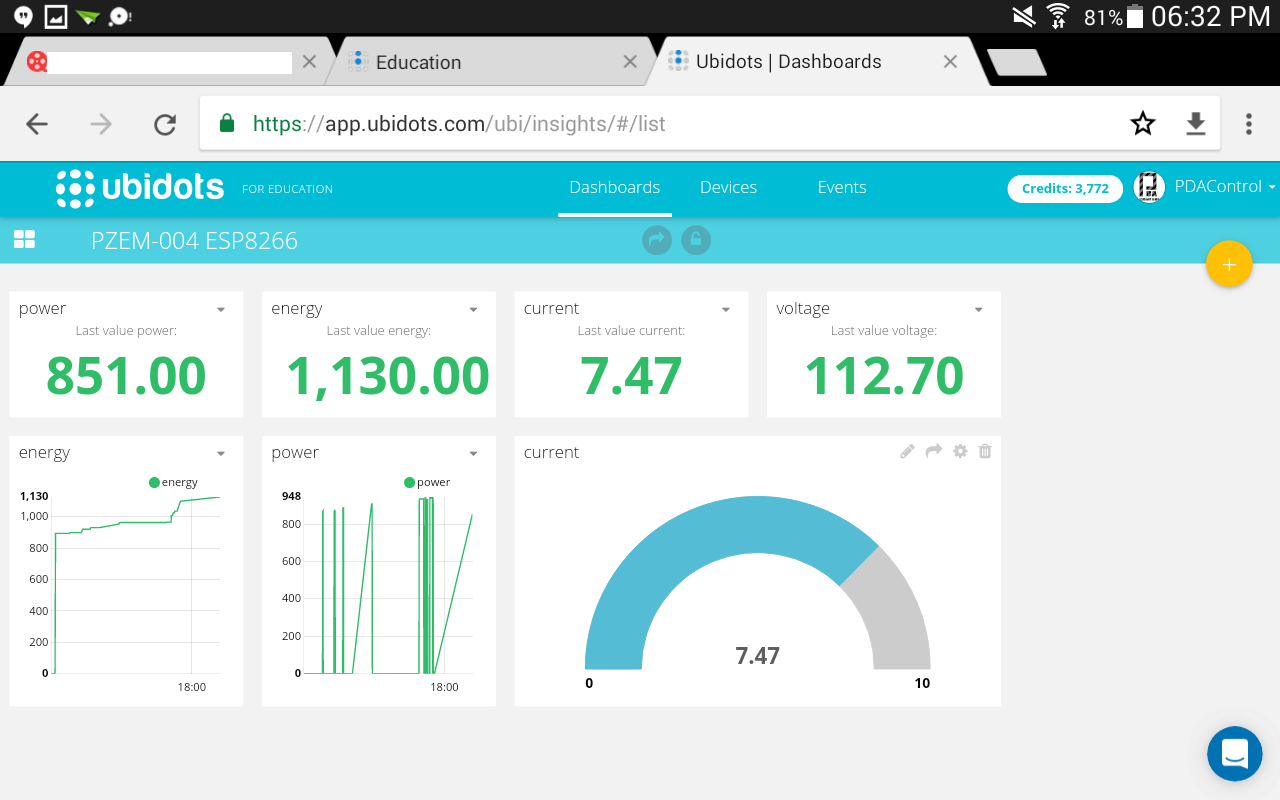 Documentation / Documentación
Donations / Donaciones

Collaborate this project and other projects in PDAControl via Paypal.

Respalde este proyecto y otros proyectos en PDAControl mediante Paypal.
More about PDAControl / Mas sobre PDAControl