Test Meter PZEM-004T with Arduino Nano

Date 11-07-2018 PDAControl
Description / Descripción

test Active power measurement or power consumption with PZEM-004T Meter with Arduino Nano

Contains 1 Files:

Prueba de medición de potencia Activa o consumo eléctrico con Medidor PZEM-004T con Arduino Nano

Contiene 1 Archivo:
PZEM_ArduinoNANOSoftSerial.ino : Example Arduino Nano with Arduino IDE
Library / Librerias
PZEM004T.h - Arduino communication library for Peacefair PZEM-004T Energy monitor
Thanks olehs for contributing
Materials / Materiales
Mounting / Montaje
Ard-Nano-OTA Board Mount / Montaje en Placa Ard-Nano-OTA.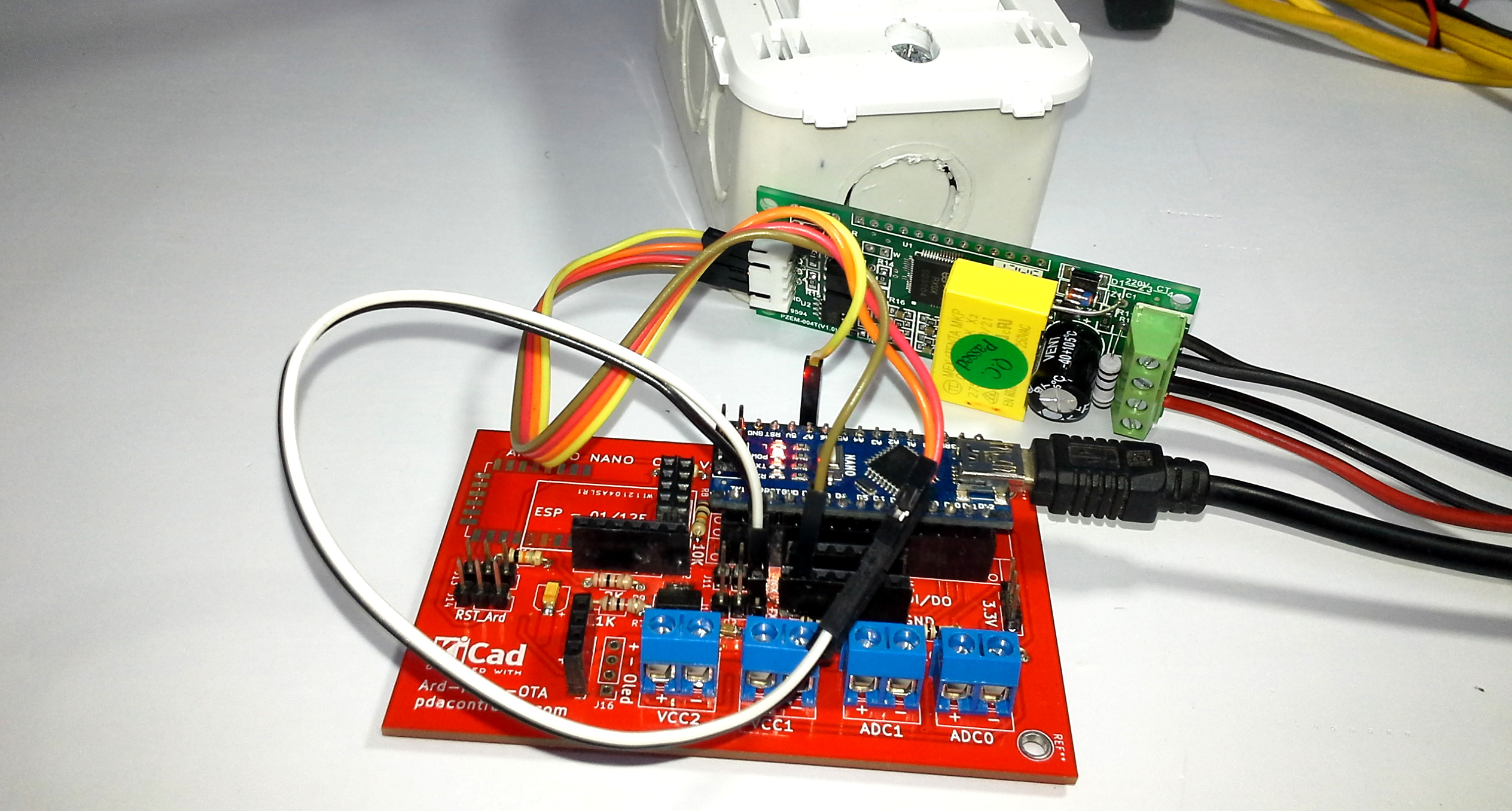 Breadboard mounting / Montaje en protoboard
Documentation / Documentación
Donations / Donaciones

Collaborate this project and other projects in PDAControl via Paypal.

Respalde este proyecto y otros proyectos en PDAControl mediante Paypal.
More about PDAControl / Mas sobre PDAControl