Linuxhacks.org by @intika is meant for publishing various documentation such as articles, news, hacks, patches, wiki, how-tos, tweaks and blogs all about Linux and related technologies. this website aims at exclusive quality articles as well as short simple posts.
Contact

The Linuxhacks's issue page is available for the matter.
IRC Channel

The IRC channel #linuxhacks.org is available at freenode.net; If you don't have an IRC client, the channel is as well accessible via the webchat.

This is an alternative path of communication as commenting on posts's pages is disabled (on purpose) to keep the focus on providing good content as frequently as possible.
RSS Feed

The Linuxhacks's RSS Feed provides the last 20 posts, and as indicated on the navigation menu it is available at: https://linuxhacks.org/feed.xml
Twitter
Reddit
Dev.to
Stackexchange

Intika's Stackexchange flair/profile:
Let's make the internet libre
Donation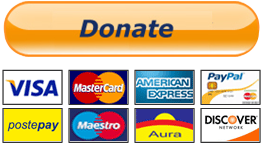 Thank you for your help to keep Linuxhacks.org rich of contents.