mapfig Studio

mapfig version 3.0.1 by AcuGIS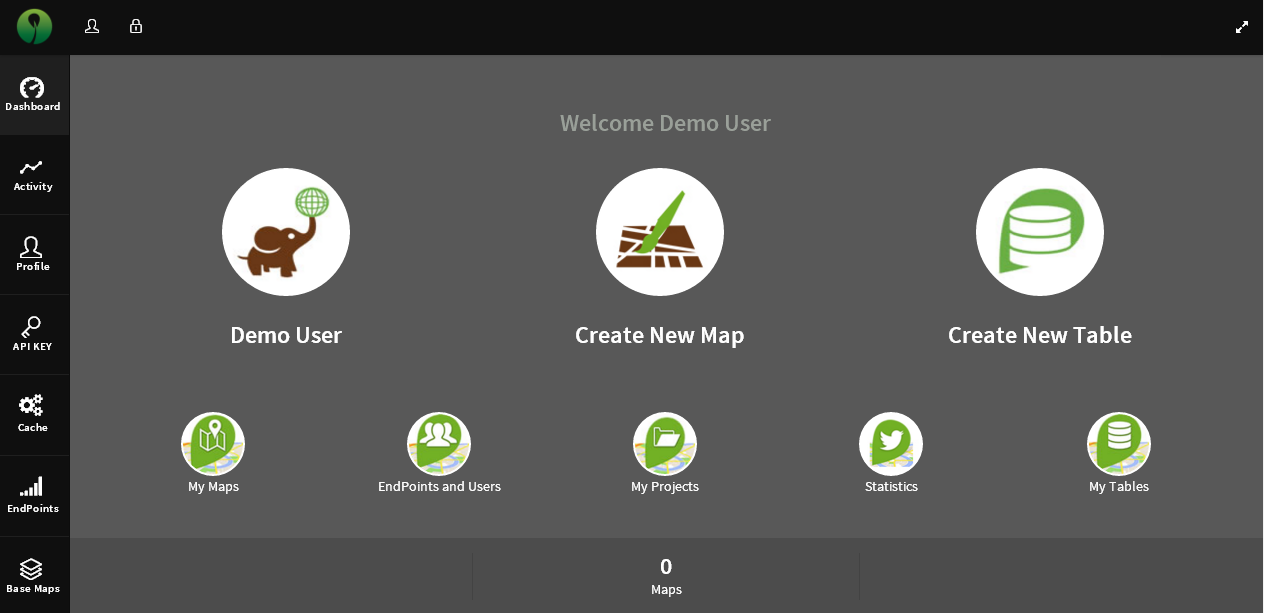 Description

mapfig Studio is a free, Open Source (GPLv3) server for creating, developing, managing, and deploying Leaflet maps.

The server is tile-agnostic, allowing you to use any map tile provider.

The application supports Markers, Lines, Squares, and Polygons. Maps can be created and edited 'free-hand' as well as via CSV/Table.

Maps can be exported via iframe code, HTML, BootStrap, or via URL (public and password-protected) or via API.

mapfig Studio also includes integrated API plugins for WordPress, Drupal, Joomla, and Omeka.

A WYSIWYG editor is included for adding formatted text, images, and links to InfoBoxes.

In addition to bundling a large number of leaflet plugins (Measure, Search, Clustering, Export, Playback), some of the key features of mapfig Studio include Image Overlay, IntroBox Slider, InfoSlider, Legend, Password-Protection, SVG Maps, Cross-Reference (insert link to one object from another), and CSV Processing with Advanced Filters.

mapfig Studio also includes multi-user support, Projects, and Collaboration.
SDKs
mapfig has free SDKs available for iOS /Swift, Android /Java, Windows /C#, PHP, nodejs, and Python.
The SDKs can be downloaded free from this repository.
SDK Examples are included in the SDK download and documentation can be found at: https://mapfig.org/api/
Statistics and Analytics

mapfig Studio 3.0.1 adds a second PostgreSQL database for storing map usage and view statistics.

The activity page (shown below) allows for multi-level drill down by API/User, Map, Timeframe, Browser, and Country.

A CSV can also be downloaded for the selected parameters with each individual map view and data per line.
The statistics database can be disabled if not wanted (see instructions)
Change Log for 3.0.1

Expanded API for GET, UPDATE, and SAVE

API Docs and examples for each SDK are available at mapfig api docs
System Requirements

PostgreSQL >=9

GDAL >=1.9 (available from postgresql repo and epel)

PHP 5.x

php-pgsql

SuPHP / mod_ruid2

Apache HTTP Server

Postfix SMTP Server
Download

You can download the full mapfig Server via GitHub or our secure CDN.

We have also created a free, public cloud which you can use as well.

You can create your free account on the public cloud at https://studio.mapfig.com

The public cloud is being provided to us by VooServers
Installation

mapfig Studio can be installed on any new or existing LAPP stack (with GDAL libs).

Simply edit the /includes/mail.config.php, navigate to directory you have installed in and follow the installer screens.

Script installers are also available for

Detailed installation instructions can be found above.

The above script installers are for use on a clean install only!!

For installing on an existing VM, please see our Wiki
Documentation
Documentation is available at docs.mapfig.come. Full documentation is still in progress, so if you don't find what you need you can email us or consider contributing an article.

Please check here or at docs site for updates. Full code will be added to this repo.
Contributors

Project contributors
Sponsors

This Project was created by AcuGIS with the following sponsorship: