UnityEventVisualizer
Have you ever come across a project that abuses linking WhatUnityEvents in the inspector and now you can not find who is calling what? Unity Event Visualizer is a visual tool that allows you to see all the UnityEvents in a scene at a glance and when they are being triggered. It creates a graph in which nodes are gameobjects, outputs are any type of UnityEvent (custom ones supported as well!) and inputs are methods.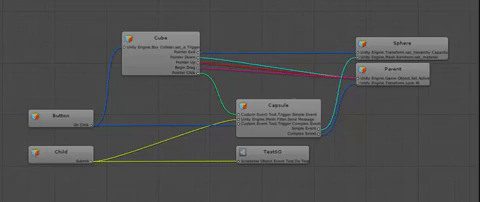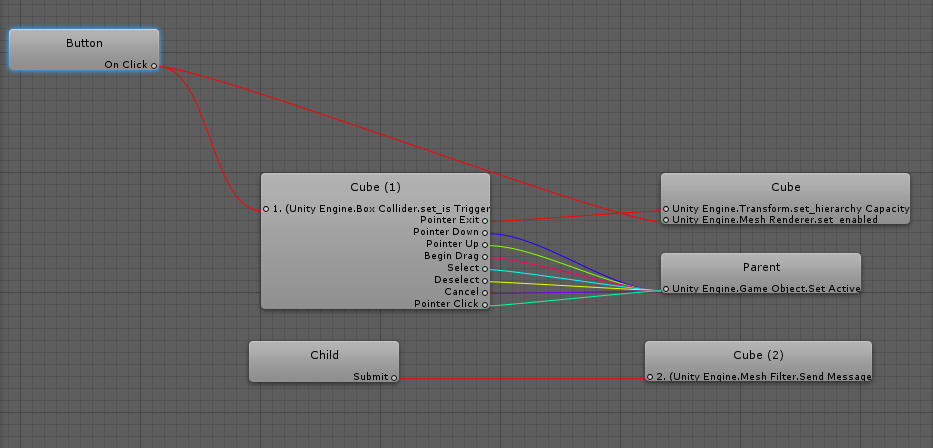 How
Grab the installer from the Releases section and import it into your project. Works in Unity 5.6+
This is a work-in-progress. Pull requests welcome!
Who