New issue

Have a question about this project? Sign up for a free GitHub account to open an issue and contact its maintainers and the community.

By clicking "Sign up for GitHub", you agree to our terms of service and privacy statement. We'll occasionally send you account related emails.

Already on GitHub? Sign in to your account
Every 8th order fails / Object reference not set to an instance of an object.
#2263
Comments
Hello,
Clients e-shop is making weird problems, he have 3 E-shop, one for each country.
They are built on Umbraco 7.13 / mechcello 2.7 / fasttrack 2.7
And every 8th order after submitting the order via CASH provider fails with and error .
Screen attached.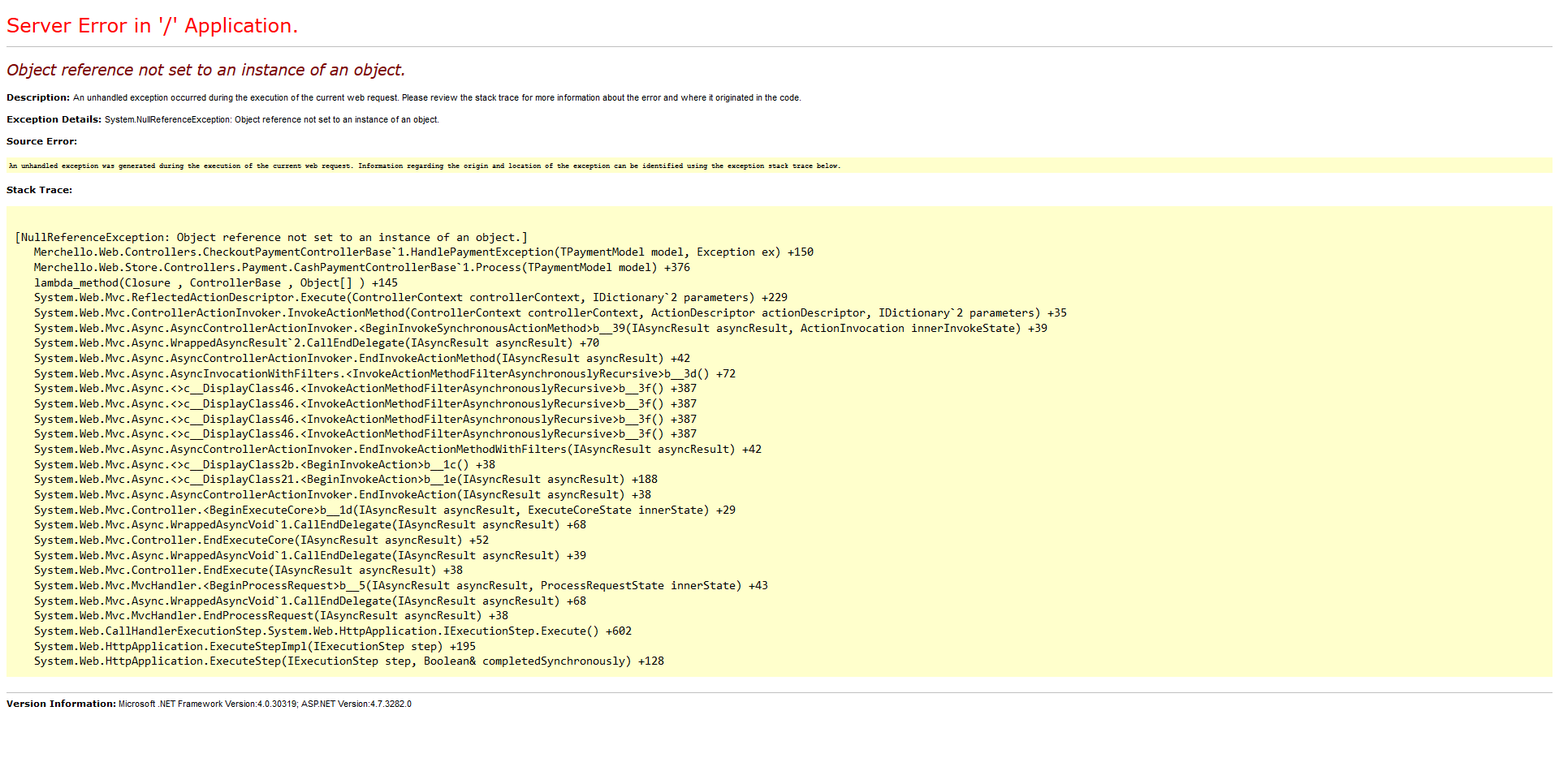 @rustyswayne Ive seem you to help a lot of times, could you please take a look at this and maybe give me some insight what is happening ?
I set up a test shop on same version on systems and it is working flawlessly, it fails only on all those 3 production sites.
I dont really know how to solve this .
Thank you.