Join GitHub today
GitHub is home to over 28 million developers working together to host and review code, manage projects, and build software together.
Sign up
New issue

Have a question about this project? Sign up for a free GitHub account to open an issue and contact its maintainers and the community.

By clicking "Sign up for GitHub", you agree to our terms of service and privacy statement. We'll occasionally send you account related emails.

Already on GitHub? Sign in to your account
Instance with name starting with a "." is invisible
#2154
Comments
System Information
MultiMC version: 0.6.1 develop-1107
Operating System: Ubuntu 16.04
Summary of the issue or suggestion:
When I create an instance thats name starts with a "." the instance does not show up. I investigated and renamed the instance folder without the period, it showed up in the list immedialy
What should happen:
MultiMC should compensate and replace the period with "_" or remove it from the folder name
Steps to reproduce the issue (Add more if needed):
create an instance with a name starting with "."

rename the instance folder without the period
Suspected cause:
It is a hidden folder because of the period
Logs/Screenshots: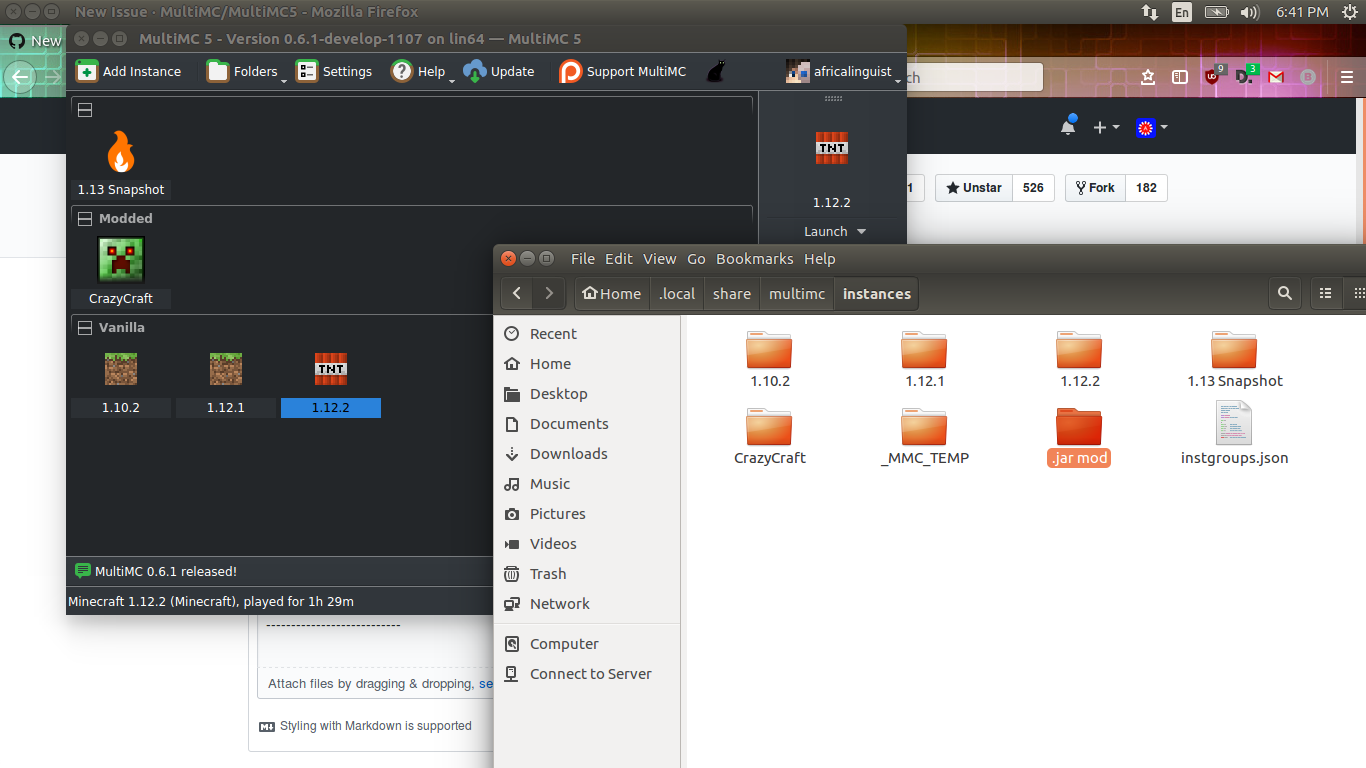 Additional Info:
This comment has been minimized.
Should be fixed in develop.