Join GitHub today
GitHub is home to over 31 million developers working together to host and review code, manage projects, and build software together.
Sign up
New issue

Have a question about this project? Sign up for a free GitHub account to open an issue and contact its maintainers and the community.

By clicking "Sign up for GitHub", you agree to our terms of service and privacy statement. We'll occasionally send you account related emails.

Already on GitHub? Sign in to your account
Really really long groups break things.
#7447
Comments
NodeBB version: 1.12.0

NodeBB git hash: 9c4b2d9

Database type: mongo

Database version: 4.0.6

Exact steps to cause this issue:
Have really, really, really long group names.
Make a post.
What you expected:
I expected my posts to be normal, and for the text to fit in the boxes.

What happened instead:
The group name didn't fit in the box, and all my posts are invisible.
What the post looks like normally...


After adding a ton of long group names.

And more screenshots of things not fitting where they should fit in anyways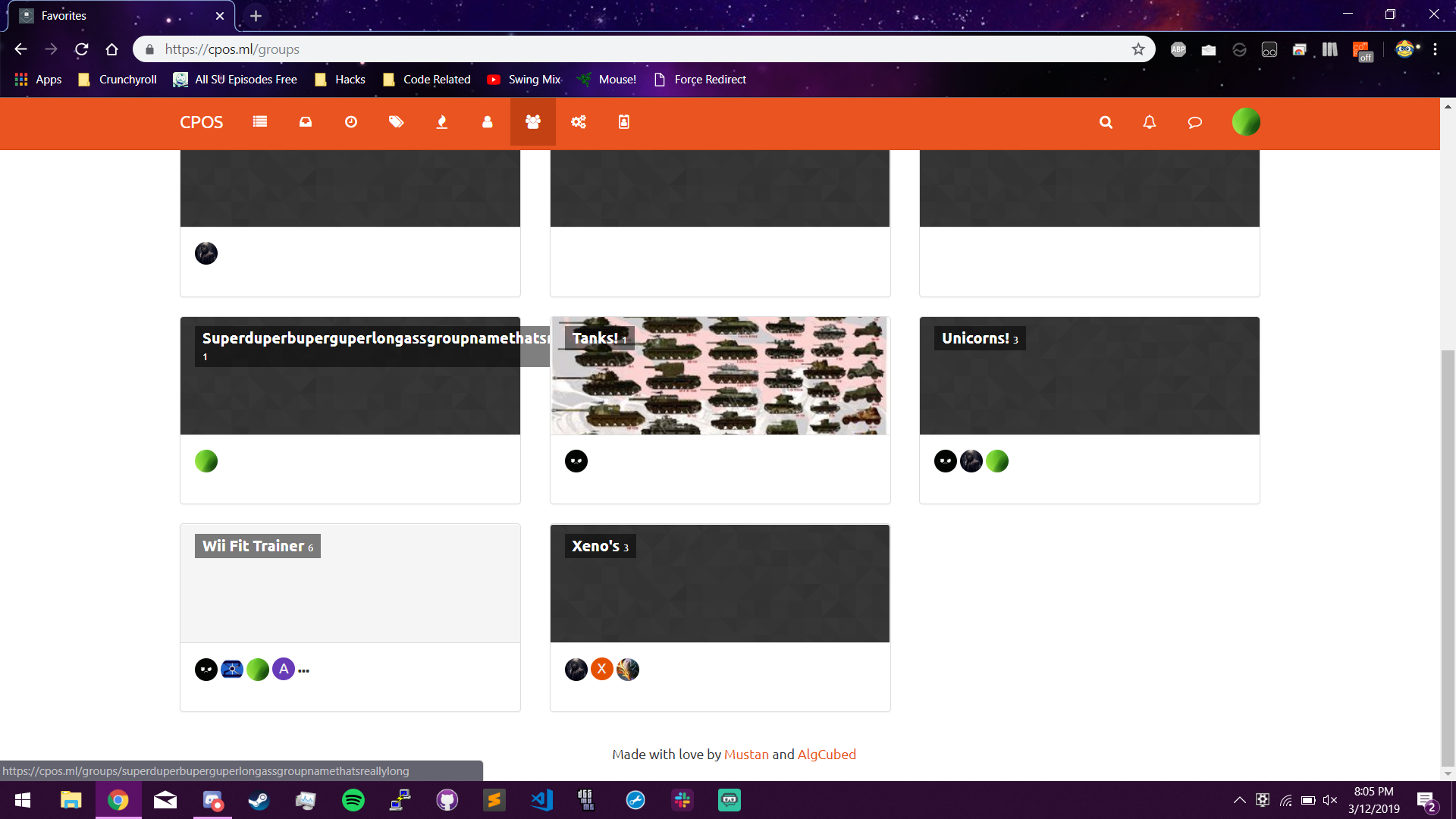 Kinda related to #7065
Maybe instead of "Superlongnamethatshouldntbepossiblebutisindeedinfactio", it can be shortened, like "Superlongnamethatsho..."
Also, long usernames break things as well.
Maybe we should add a limit to the length of group names and user names.
Isn't there already a limit?
(If the limit is high enough, usernames can break things too)
Group names can be long, I have no objection to that.. however, I'd argue that badges should have a cap on name length. This is up to the theme to implement and I'll add it in for Persona and Vanilla.