Join GitHub today
GitHub is home to over 36 million developers working together to host and review code, manage projects, and build software together.
Sign up
New issue

Have a question about this project? Sign up for a free GitHub account to open an issue and contact its maintainers and the community.

By clicking "Sign up for GitHub", you agree to our terms of service and privacy statement. We'll occasionally send you account related emails.

Already on GitHub? Sign in to your account
Allow Batch Connect apps to dynamically choose cluster
#282
Comments
We want to support an optional dropdown list to choose the cluster to submit to.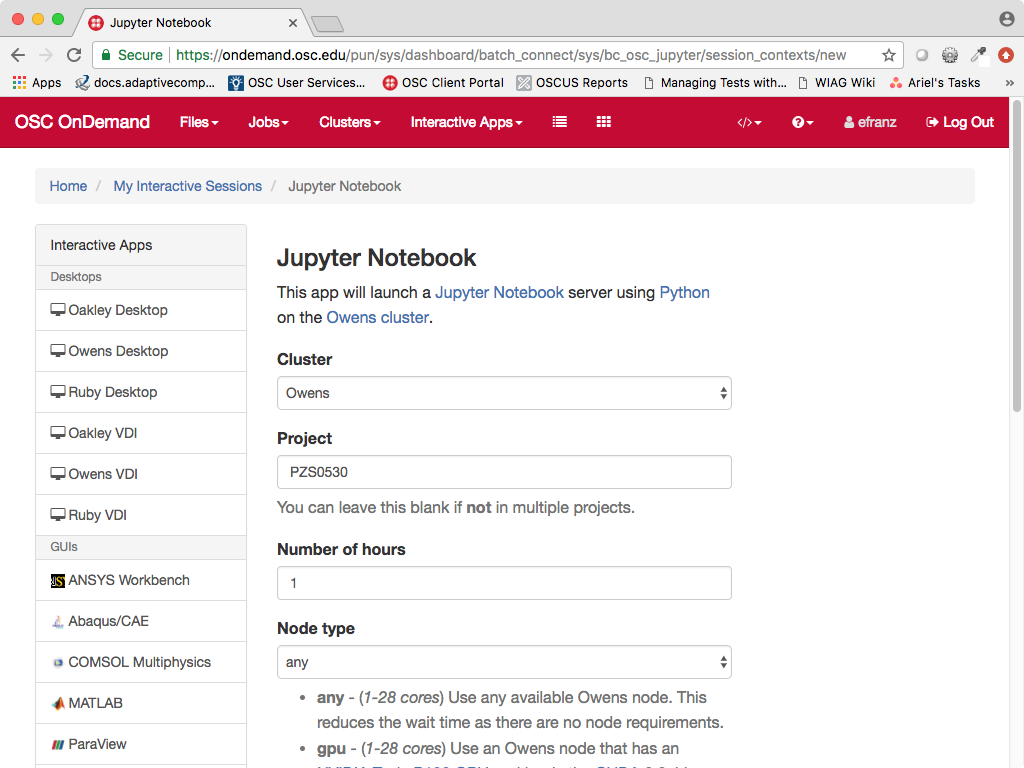 There are challenges with this:
The web form and submission handling assumes its dealing with a single cluster; we will now have to support adding to these config files the config for multiple clusters (default for all, optional per-cluster overrides)
The web view would need to update the form dynamically based on the cluster selected
The cluster configs provide the ability to "hide" clusters or "invalidate" clusters i.e. if a user doesn't have access to a cluster, so the list of clusters the user can choose (and associated web forms they can see) would need to
The form.yml needs to be able to specify to use all clusters or an array of clusters instead of just 1 cluster. For example instead of cluster: owens it might be cluster: [ owens, ruby ] or cluster: * or even cluster: foo* with glob arg (though the last could be dropped if there wasn't a dead simple way to apply those without conflicting with the simple cluster: owens).
Getting status of running jobs (the cluster submitted to needs to be stored)
The deprecated "smart attributes" still in use may need to be addressed, since currently these have adapter specific differences that change based on the cluster.
Original description:
A suggestion by one of our OOD partners is to allow for the user to choose the cluster to run the app on from a list of clusters.
This will affect:
app authorization
smart attributes
getting status of running jobs
So care must be taken in the redesign to cover these topics
To accomplish this lets create an example batch connect app and modify the dashboard to make it work. Requirements:
Owens, Ruby, Pitzer VDI app called VDI
You select the cluster as the first option
If you select Ruby the Desktop option is hidden
The session that is submitted displays the cluster in the title i.e. Owens VDI or it says VDI and (owens - quick-batch.ten.osc.edu) is displayed for the cluster and job id.