2020 Apr Virtual TestFest
Virtual TestFest (VTF)
This VTF replaces the planned Montpelier TestFest: April 20th - 24th.
Each participating team will test remotely from the comfort of their office/lab or home.
The VFT will take place during the same week as the Montpelier TestFest: April 20 - 24.
Virtual Test Environment
Your Client or Server needs to be assigned a Public IP Address:
Participating teams will be required to provide their own public IP address
Client Participants - Will be required to provide their own SIM cards. A SIM card from your local Operator will provide a public IP address for your LwM2M Client Device.
What you need to know
Possible Testing Times
The schedule of the test sessions will depend on the geographical location of each participating team.
See below for the suggested time-slots during testing:
TestFest Flow
OMA staff will agree on the VTF Sessions (date/time) in advance with each participating team.
The collaborating tools for the VTF Sessions will be tested and made available a week before the VTF commencing.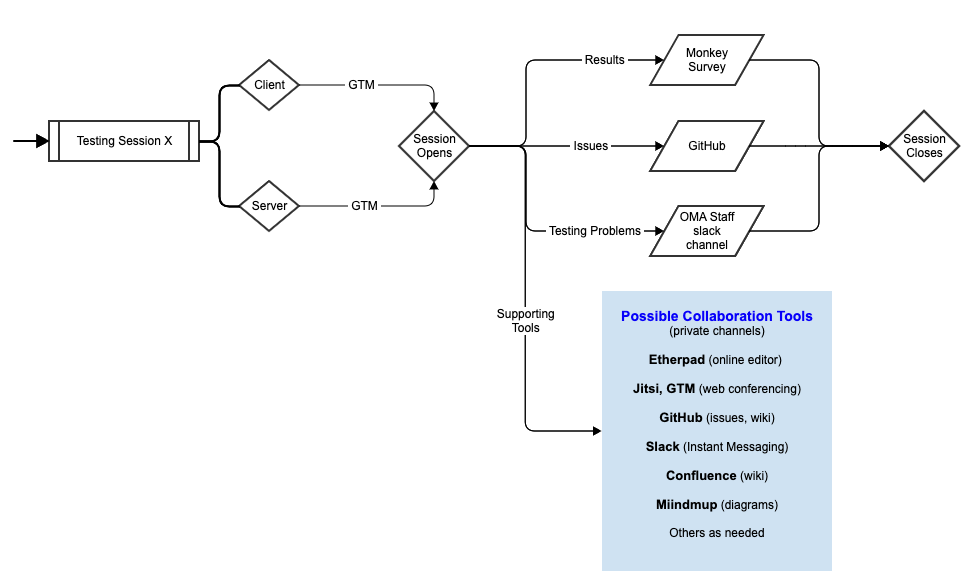 Just Register here!!