Join GitHub today
GitHub is home to over 36 million developers working together to host and review code, manage projects, and build software together.
Sign up
New issue

Have a question about this project? Sign up for a free GitHub account to open an issue and contact its maintainers and the community.

By clicking "Sign up for GitHub", you agree to our terms of service and privacy statement. We'll occasionally send you account related emails.

Already on GitHub? Sign in to your account
Turreted units do not target enemy units while moving
#16540
Comments
It's difficult to reproduce the bug by your self. He's the steps:
Open 2 clients
On one build a light tank. On the other build 2 apc's
Attack one apc with the light tank while moving (you have to click on the apc). Key here is to never stop turning/moving
Go away from the apc until it's under fow
Engage the light tank with the second apc
The light tank will not target it nor it will target anything else you send his way apart the the original apc.
I'm repeating again, once the light tank stops. The bug goes away.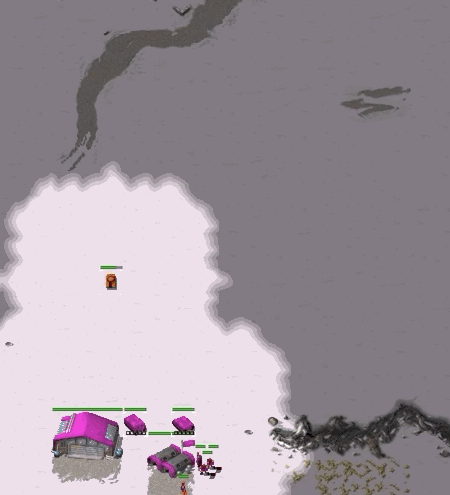 Copy link
Contributor
Author
move orders don't need to be spammed
@Punsho can you reproduce this on bleed? I can not.
Copy link
Contributor
Author
I can reproduce it easily on bleed
Can you please upload a replay based on bleed (you'll also need to mention which commit it is based on) demonstrating the bug?
Copy link
Contributor
Author
Here's a replay in skirmish. Last merged pr #16561. Just rename the ending .zip to .orarep
TurretBug.zip
Thanks.

This happens when

sets RequestedTarget while the actor is still moving, and the queued attack activity is cancelled before it has a chance to tick. The RequestedTarget therefore stays set, blocking the opportunity fire logic from working.

I have a workaround in mind for this, so adding to the milestone.
pchote referenced a pull request that will
close

this issue May 19, 2019

Open