Join GitHub today
GitHub is home to over 28 million developers working together to host and review code, manage projects, and build software together.
Sign up
New issue

Have a question about this project? Sign up for a free GitHub account to open an issue and contact its maintainers and the community.

By clicking "Sign up for GitHub", you agree to our terms of service and privacy statement. We'll occasionally send you account related emails.

Already on GitHub? Sign in to your account
Dark Mode
#321
Conversation
Closes #311
Went with as minimal of an approach as possible.
Open to change requests.
boredstiff changed the title from
Switch otioview to have a dark mode

to

Dark Mode

Sep 7, 2018
Thanks boredstiff! The dark scheme is a little dark, so the scroll indicators on the right and bottom are a little hard to find; can we add some contrast to that?
Thanks for the stylesheet; that's going to help with GUI modifications later on =)
This comment has been minimized.

Show comment

Hide comment
Really small annoying request, but can you also update the screenshot in the readme with the new color scheme? Thanks!
This comment has been minimized.

Show comment

Hide comment
Where would you like the image? It currently points to an image in the wiki, which I don't have access to edit.
You could optionally just change the image at this address: https://github.com/PixarAnimationStudios/OpenTimelineIO/wiki/images/otioview.png
to be this image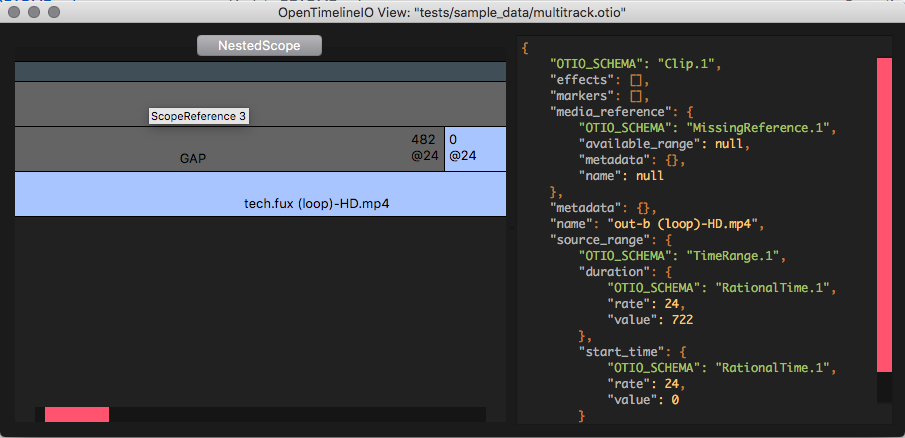 And you wouldn't have to update anything. However, once #312 is merged into master, and the wiki isn't updated anymore, you can just use docs/_static and store the image in there.
1 check passed
continuous-integration/travis-ci/pr The Travis CI build passed
Details