Join GitHub today
GitHub is home to over 31 million developers working together to host and review code, manage projects, and build software together.
Sign up
Home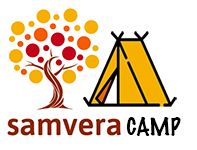 The goal of Fedora and Samvera Camp is to introduce new developers to the skills and tools they will need to successfully build Fedora and Samvera-based digital repository solutions. There's a lot of ground to cover and you won't walk away at the end of the week a complete expert, but we hope we'll have provided you enough of a scaffolding to jump-start your own work and keep learning like the rest of us. We hope that the topics covered at Fedora and Samvera Camp provide enough breadcrumbs that you'll have a good idea where to start looking once you get home and start digging into problems on your own!
ADMINISTRIVIA
ROOM: K1, 3rd floor
WIFI SSID: Provided in class
Camp will be held 9:00am - 5:00pm Monday through Thursday
Camp facilitators will hold office hours from 8:30am-9:00am Tuesday-Thursday before class~
We are committed to providing a welcoming, safe, and respectful environment for everyone, please review our Code of Conduct
Note: A detailed agenda with links to slides can be found on the DuraSpace wiki
MONDAY
Day One Morning -
Introduction to Fedora and Samvera
Day One Afternoon
TUESDAY
Day Two Morning -
Day Two Afternoon
WEDNESDAY
Day Three Morning -
Day Three Afternoon
THURSDAY
Day Four Morning -
Development in Teams
Mock Stand-up
Day Four Afternoon
Team Demos
Questions & Answers
Press h to open a hovercard with more details.