Live Writer SnagIt Screen Capture Plugin

A Live Writer plug-in to provide screen capturing using TechSmith's SnagIt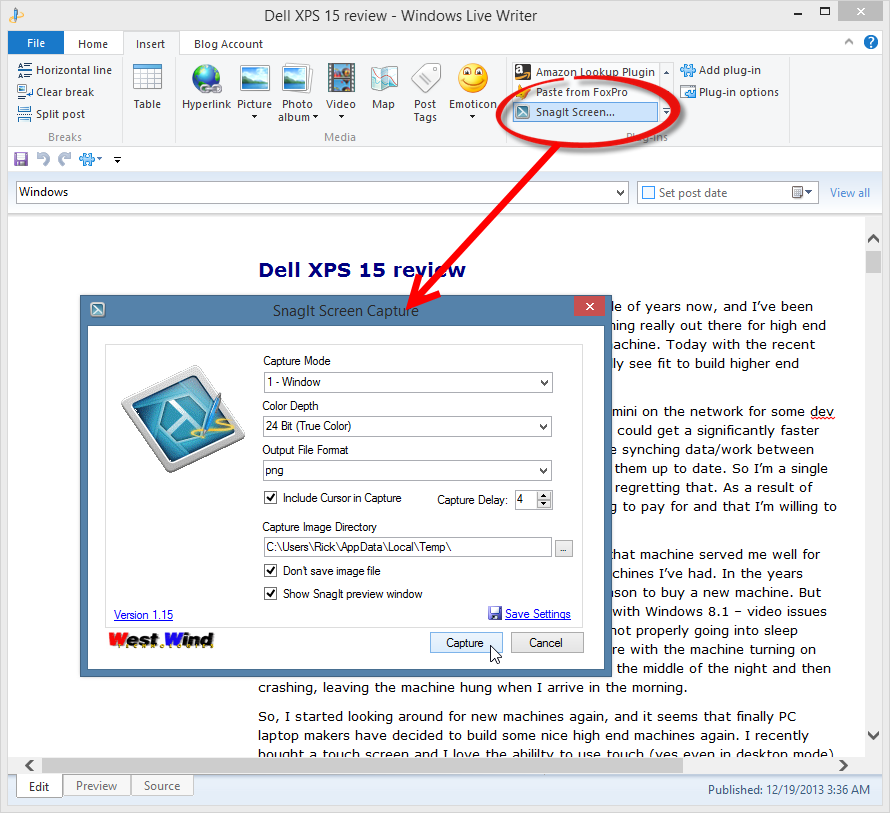 This plug-in provides the ability to capture screen shots directly into Live Writer blog posts using the popular but commercial SnagIt software from Techsmith.
You get to use most of Snagit's capture options directly from this interface and your capture settings can be saved and re-used on subsequent captures. Easy no fuss integration - big time-saver when it comes to creating blog posts with image content.