New issue

Have a question about this project? Sign up for a free GitHub account to open an issue and contact its maintainers and the community.

By clicking "Sign up for GitHub", you agree to our terms of service and privacy statement. We'll occasionally send you account related emails.

Already on GitHub? Sign in to your account
Section below the editor do not show scroll bar when multiple queries are updated
#1591
Comments
I ran more than 20 queries, the editor had scroll But post update the, the section showing confirmation message, "updated 1 existing record(s)" do not show any scroll. User can see upto 2 confirmation message only
The text was updated successfully, but these errors were encountered:
We are unable to convert the task to an issue at this time. Please try again.
Hi @Sudha-06 , thanks a lot for reporting this problem.
We are now implementing a new feature and behavior in Robo 1.3 where we will have tabbed output if there are more than 2 results and up to 2 results it will be non-tabbed same as in Robo 1.2.
Would that help solving your problem?
It is still under development, but this is how it might look like:
Tabbed output (more than 2 results):
Un-tabbed output: (up to 2 results)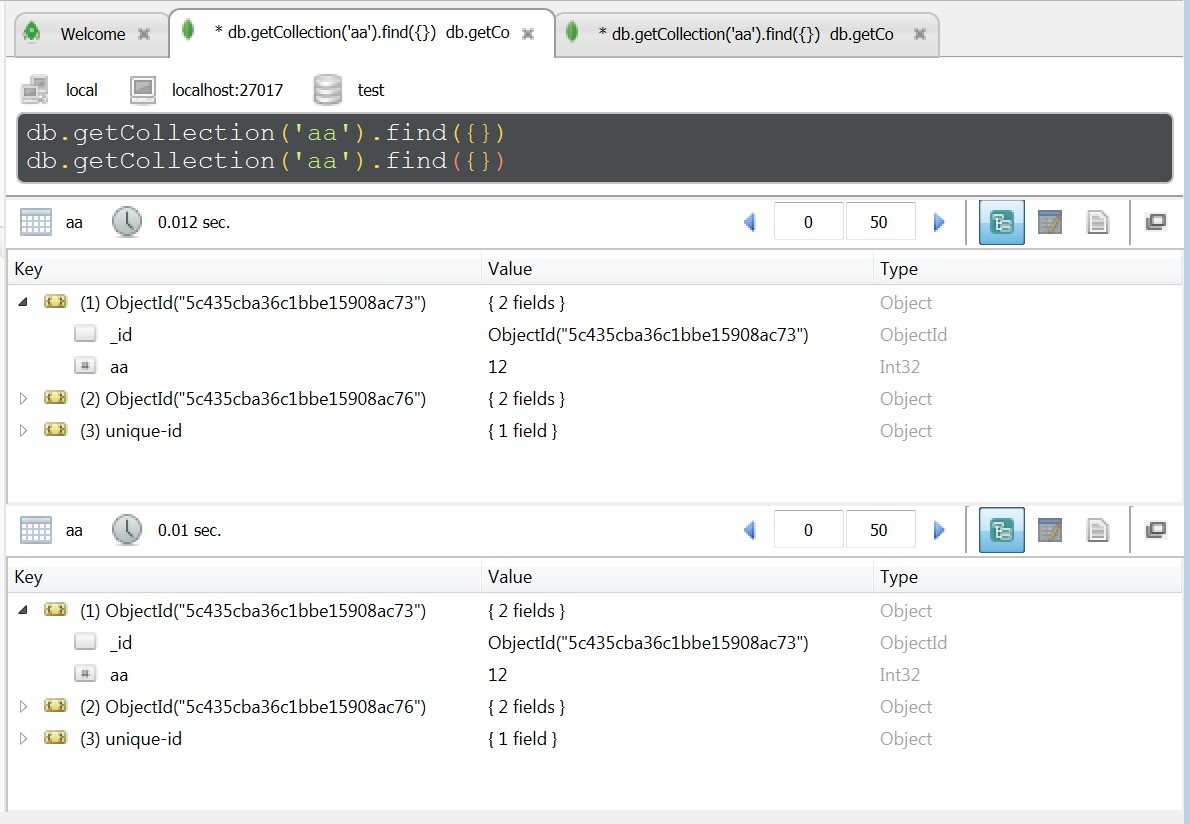 simsekgokhan
mentioned this issue
Feb 23, 2019
Saw this change released in 1.3, nice! Is it be possible to configure the UI to use always use un-tabbed output, or the number of results after which the UI switches to tabbed?
I often find it useful to have up to 6 or 7 results on the screen at the same time, depending on the size of the screen I'm using.
@Dermah It is hard-coded. More than 2 queries will switch to tabbed windows.
As a workaround, you can work on multiple Robo instances for now.