Join GitHub today
GitHub is home to over 28 million developers working together to host and review code, manage projects, and build software together.
Sign up
New issue

Have a question about this project? Sign up for a free GitHub account to open an issue and contact its maintainers and the community.

By clicking "Sign up for GitHub", you agree to our terms of service and privacy statement. We'll occasionally send you account related emails.

Already on GitHub? Sign in to your account
USA – Detroit – Turn Restriction
#16
Comments
Description
In this project, we will map turn restrictions in Detroit, Michigan area, and we will focus on adding missing restrictions as well as improving the existing data in OSM.
How to map
We will follow the mapping scheme that is already used by OSM community as it is described on this page:
We will also follow the rules that are already used in Detroit for turn restriction mapping:
We'll also keep in mind to add any other useful information that are related to turn restrictions (e.g.: oneways, roads under construction etc.)
We will use OpenStreetCam and Mapillary as sources.
Who will be involved
See also:
This comment has been minimized.

Show comment

Hide comment
We worked on this issue since middle of May and we are still in progress. We succeeded to review all existing restriction, and we corrected them if it was necessary. Also, we used OSC images to add new restrictions in Detroit area.
We focused on the three most important counties: Wayne, Oakland and Macomb, but we also edited in the five other 5 counties near Detroit: Monroe, Genesee, Washtenaw, Livingston and Lenawee.
Breakdown stats for correcting existing turn restrictions in Detroit area:
Breakdown stats for adding new turn restrictions in Detroit area:
Here's how the number of turn restrictions has increased during the project: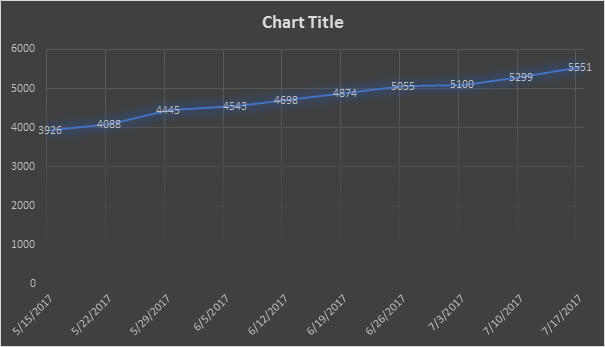 Here you can see all the areas where we edited turn restrictions:
Here's how many turn restrictions we added per county during the project:
This comment has been minimized.

Show comment

Hide comment