New issue

Have a question about this project? Sign up for a free GitHub account to open an issue and contact its maintainers and the community.

By clicking "Sign up for GitHub", you agree to our terms of service and privacy statement. We'll occasionally send you account related emails.

Already on GitHub? Sign in to your account
Da Fings Wot Got Boom - zone description
#11810
Comments
Issues should be unique. Check if someone else reported the issue first, and please don't report duplicates.
Expected behavior and actual behavior:
As seen in the picture, the zone for the quest "Da Fings Wot Got Boom" is labelled as IC and "Empty slot - no need to translate this line". Since it's taking 2 lines, it would be nice if it could be removed.
Steps to reproduce the problem:
Take the quest and open your quest tab in the book of knowledge.
Screenshots/Videos or archive.org evidences: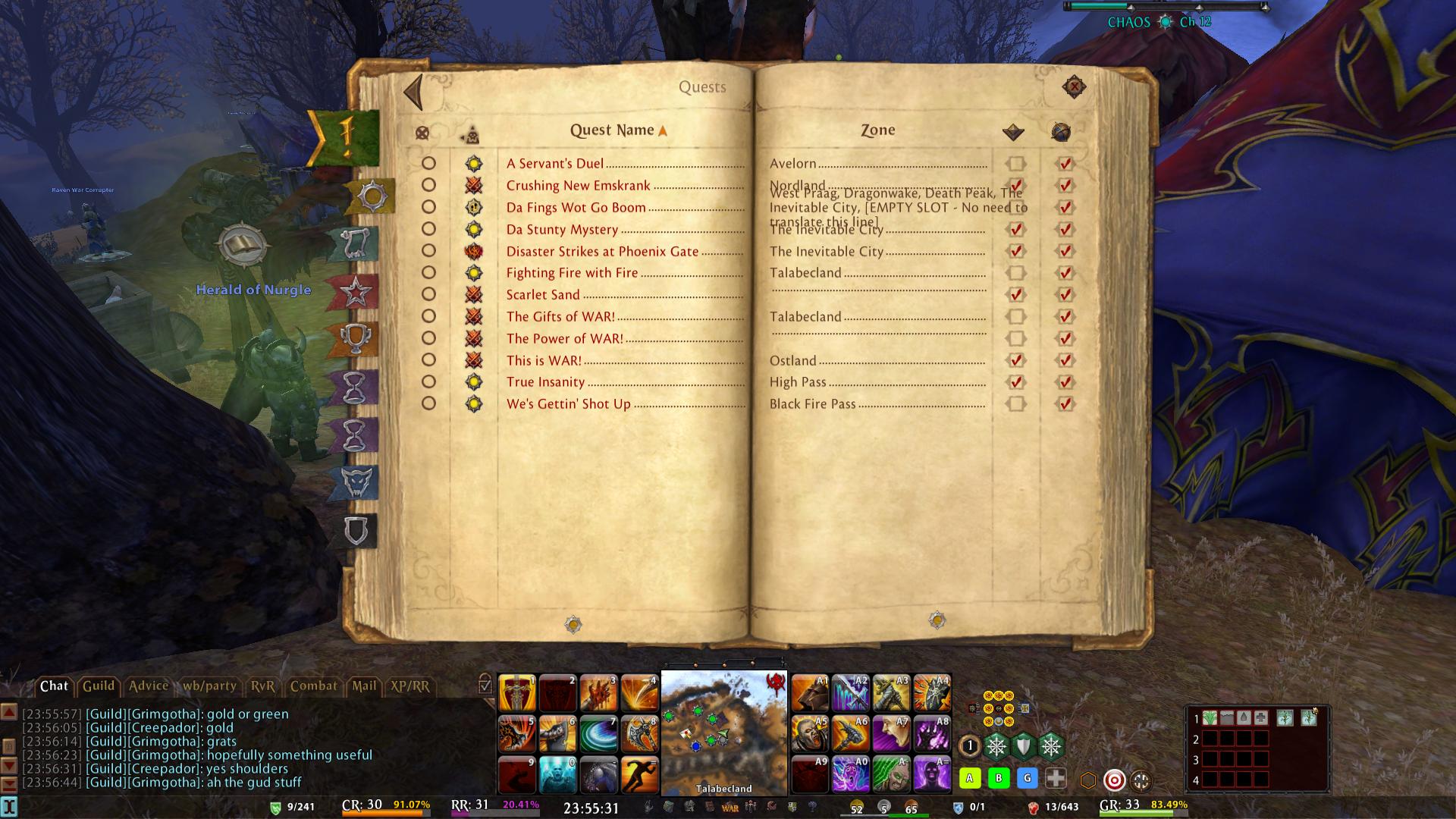 This comment has been minimized.
fixed with patch from 29.6.2019