Join GitHub today
GitHub is home to over 31 million developers working together to host and review code, manage projects, and build software together.
Sign up
New issue

Have a question about this project? Sign up for a free GitHub account to open an issue and contact its maintainers and the community.

By clicking "Sign up for GitHub", you agree to our terms of service and privacy statement. We'll occasionally send you account related emails.

Already on GitHub? Sign in to your account
[Quest] Outacst's Gem
#13555
Comments
Issues should be unique. Check if someone else reported
the issue first, and please don't report duplicates.
If its ToK related, please check the wiki before posting:
https://wiki.returnofreckoning.com/index.php/Main_Page
Expected behavior and actual behavior:
Issue 1: Quest tooltip
Expected behavior - should be the same as text in ToK
Actual behavior - text is incorrect
Issue 2: Quest mark
Expected behavior: Quest mark should stay until You slay Blackwind Wights and Blackwind Guardian
Actual behavior: Quest mark disappears after killing Blackwind Guardian
Steps to reproduce the problem:
Issue 1: Take the quest
Issue 2: Kill Blackwind Guardian
Screenshots/Videos or archive.org evidences:
Issue 1:

Issue 2: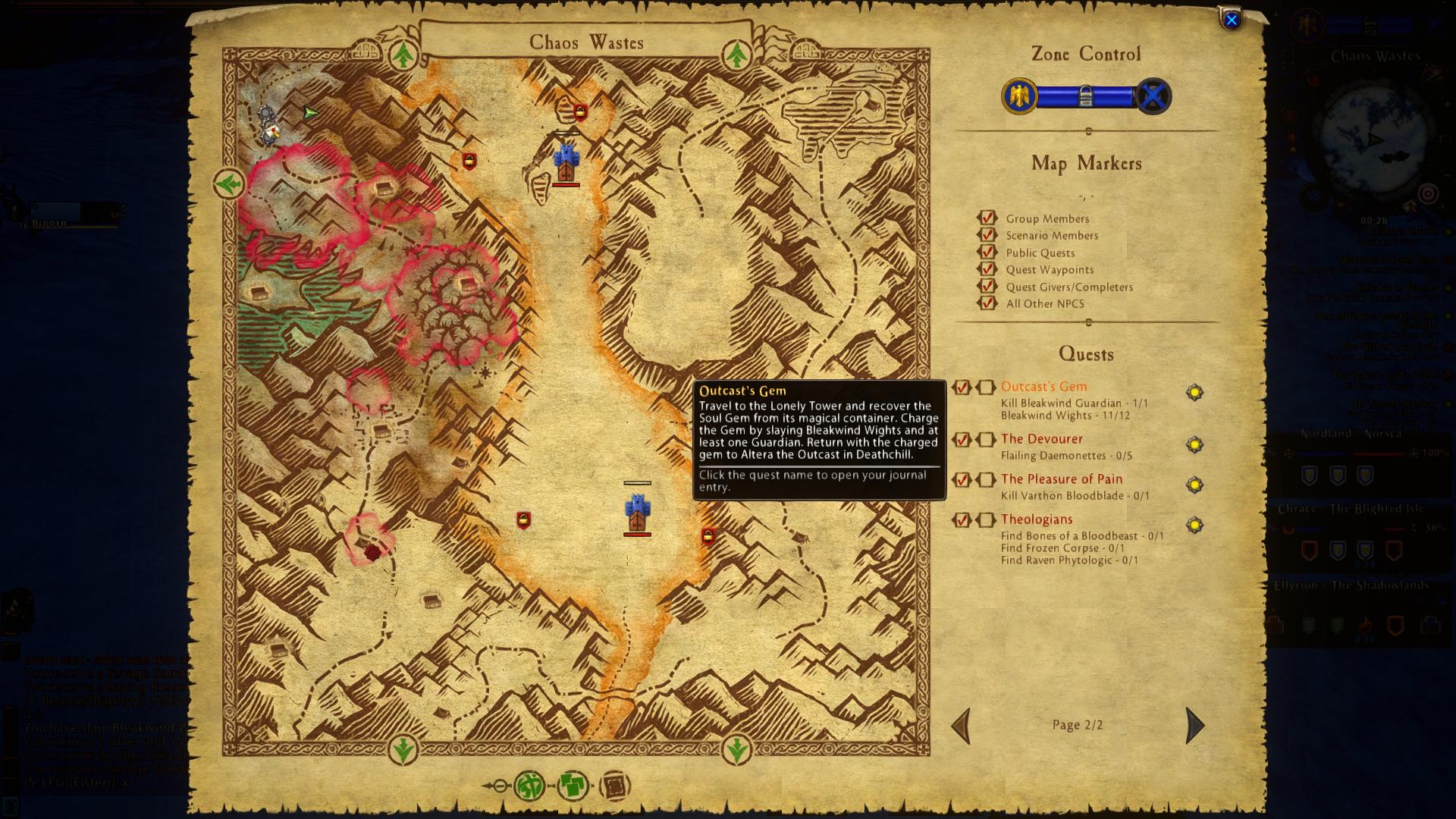 This comment has been minimized.
Fixed with patch from 30.03.2019