Join GitHub today
GitHub is home to over 36 million developers working together to host and review code, manage projects, and build software together.
Sign up
New issue

Have a question about this project? Sign up for a free GitHub account to open an issue and contact its maintainers and the community.

By clicking "Sign up for GitHub", you agree to our terms of service and privacy statement. We'll occasionally send you account related emails.

Already on GitHub? Sign in to your account
Tier 1 Epic Quest - Among the Shadows, incomplete
#14463
Comments
Hey,
after you introduce the new T1 Epic Quest - Among the shadows, i'll try to complete the quest. After step ~10 (not quite sure). I should talk to Gaelnielle Whitewing (Charce - Chapter 4), the quest chain suddenly ends without a following quest nor loot.
I took a look at the RoR wiki and found this:
https://wiki.returnofreckoning.com/index.php/High_Elfs_T4_Epic_Quest_Among_the_Shadow
which told me, that there must be a kill quest, given from Gaelnielle Whitewing, which I have never gotten. (I even found and killed Lirith Darksong but nothing happend)
Firstly, instructions on RoR Wiki haven't been updated yet, will be done asap.
Then, from what I can see, the step where you stopped is one starting from an object. Try to interact with Memory Stone at Major Landmark "The Everstar Stone".
Note: Instructions have been updated on RoR Wiki.
hey,
thank you for the wiki update. After I turn in step 11 (Then speak to Gaelnielle Whitewing at High Elf Chapter 4) I didn't recieve the quest for step 12. So I've tried to reproduce your suggestion to interact with the Memory at Major Landmark "The Everstar Stone, but nothing happend. The same with the 'Memory Stone' outside the Flamescale Caverns. I've got the clicky hand to interact but nothing more.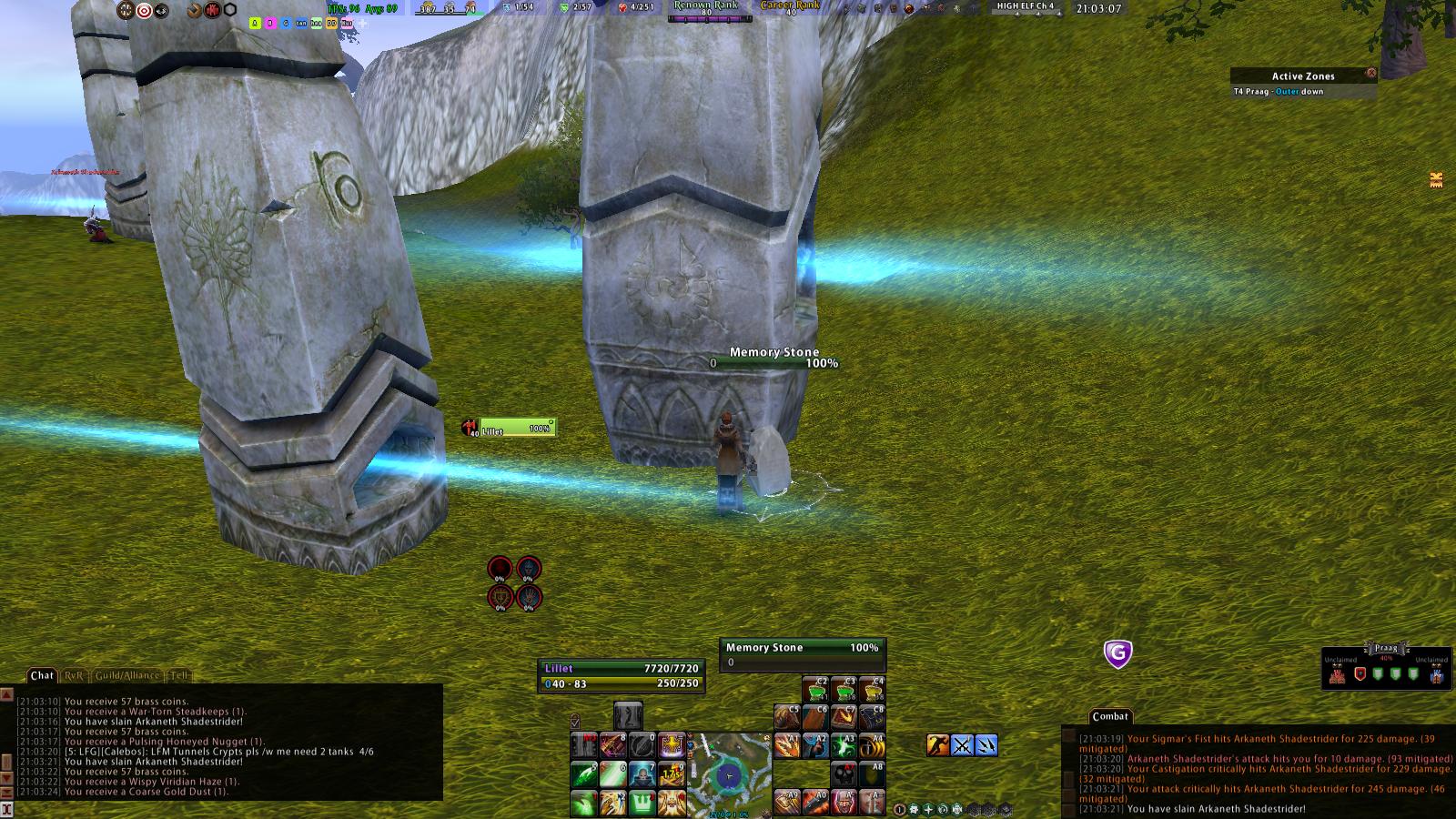 'Memory Stone' outside the Flamescale Caverns
Then try to interact with the Rubric of Betrayal.
Indeed I made a mistake, my fault.
fixed with patch from 29.6.2019