Join GitHub today
GitHub is home to over 40 million developers working together to host and review code, manage projects, and build software together.
Sign up
New issue

Have a question about this project? Sign up for a free GitHub account to open an issue and contact its maintainers and the community.

By clicking "Sign up for GitHub", you agree to our terms of service and privacy statement. We'll occasionally send you account related emails.

Already on GitHub? Sign in to your account
Select by boundary picks incorrect boundaries
#3082
Comments
The select by boundary tool does not appear to be working. It seems to be selecting the boundaries from previous locations or zoom levels. The hover tip gives the wrong area name. Clicking in the area with the incorrect hover tip takes you to the area that matches the name, not the area you are hovered over.
To reproduce:
select boundary - pick any, they all seem to be wrong
move mouse around over region - look for any inconsistencies
jump to any other location using the search bar
move mouse around over region again- see more inconsistencies
click on a suspicious boundary name
be teleported to that boundary
Some MD school district in Coatesville, PA: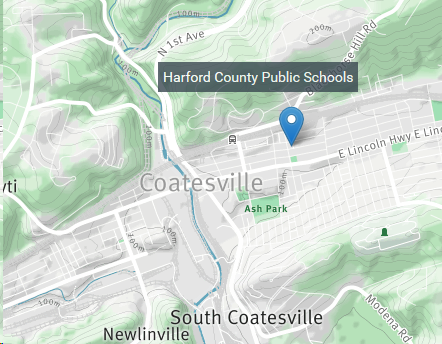 The Hudson river HUC in Philly:


LA county in central Missouri:

@HeatherBrooks pointed it out to me after she got the same behavior.
I'm seeing errors upon opening the application even with a freshly cleared cache. As I move around, the errors seem to multiply.
I'm seeing it in both firefox and chrome.
Hi Sara, I just started taking a look at this. I do see the errors if I enable a boundary, then zoom out and back in to another part of the country. I also see it if I enable a boundary, then search for a new location and try there. If I load the boundaries after selecting my viewing area, they work correctly.
Are any of the examples above of the boundaries being mistaken on a fresh load / moving the map first and selecting a boundary second? I haven't been able to reproduce that, and would appreciate any direction you could point me towards.
I have it happen on a fresh load as soon as I open the app.
It's looking good to me.
There is some lag when I change the boundary type, switch locations via search, or select a region - the map takes a few seconds to redraw - but all of the boundary tool-tips and the actual boundary selected seem to be correct.
Thanks for taking a look!
the map takes a few seconds to redraw
We've upgraded the underlying tile generation infrastructure in #3091, which will need new tiles to be generated and cached. Once enough new tiles are cached, the switching should be much faster. But I'll take a look at that and make sure there's no other reason.
Great. I was guessing the slowness was related to caching or the fact that it's the staging server.