New issue

Have a question about this project? Sign up for a free GitHub account to open an issue and contact its maintainers and the community.

By clicking "Sign up for GitHub", you agree to our terms of service and privacy statement. We'll occasionally send you account related emails.

Already on GitHub? Sign in to your account
Widget-block Screen in wp-admin
#13204
Comments
As noted in the Phase 2 post:
The first step for phase 2 will involve upgrading the widgets UI to incorporate a modern block editor that is consistent with how you edit pages and posts in Gutenberg to create a clear, consistent editing experience across different areas of your site.

widgets.php would become something more like this, which is an early sketch, but you can see that all of these widgets are represented as blocks.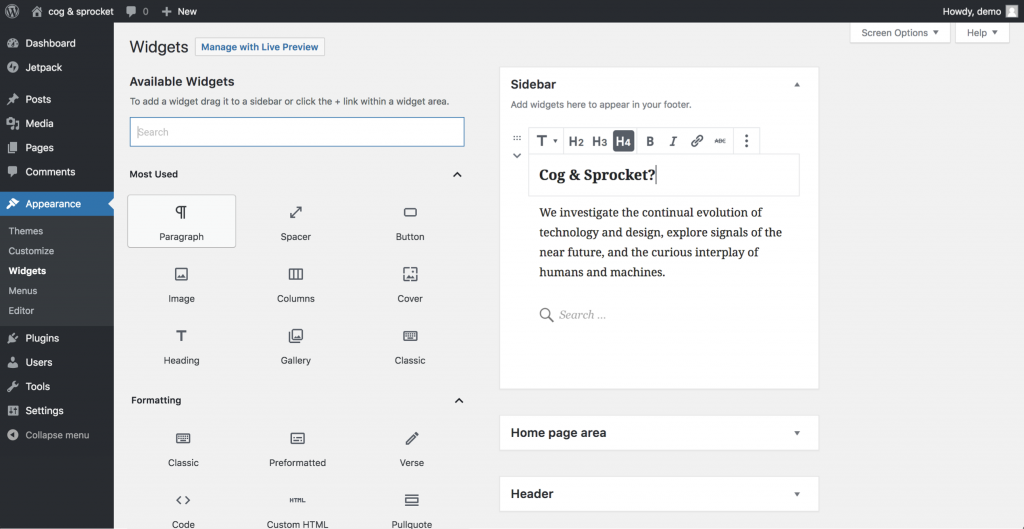 and split screen of changes:
We'll need to determine if these mockups are the right solution. Let's dig in!
The text was updated successfully, but these errors were encountered: