Join GitHub today
GitHub is home to over 28 million developers working together to host and review code, manage projects, and build software together.
Sign up
New issue

Have a question about this project? Sign up for a free GitHub account to open an issue and contact its maintainers and the community.

By clicking "Sign up for GitHub", you agree to our terms of service and privacy statement. We'll occasionally send you account related emails.

Already on GitHub? Sign in to your account
Update: Don't focus paragraph on media & text block.
#11911
Conversation
Description
This PR makes sure that when we insert a "Media & Text" block, the media & text block gets selected instead of its child paragraph getting the selection right away.
Addresses an accessibility problem raised by @afercia:
This makes all the UI that is before the second RichText hardly discoverable for screen reader users and hardly operable for sighted keyboard users. Ideally, I'd tend to think this is one case where setting initial focus on the block outer wrapper would be the best option, also considering that in an already existing block the order of media and text could be reversed.
This PR makes use of a series of changes that were meanwhile merged that make this possible.
How has this been tested?
I added "Media & Text" block and I checked the outer block gets selected, the focus does not go the child paragraph.
Screenshots
Before: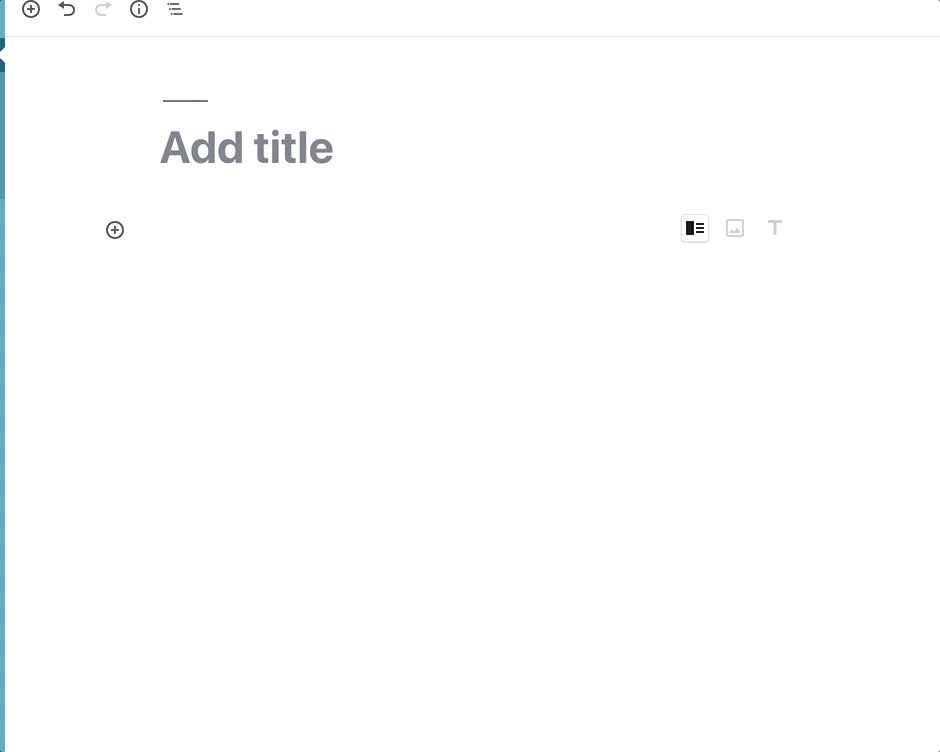 After:

Tested and it works as expected: the media&text block now behaves like the other media blocks (video, image).
Add this suggestion to a batch that can be applied as a single commit.
This suggestion is invalid because no changes were made to the code.
Suggestions cannot be applied while the pull request is closed.
Suggestions cannot be applied while viewing a subset of changes.
Only one suggestion per line can be applied in a batch.
Add this suggestion to a batch that can be applied as a single commit.
Applying suggestions on deleted lines is not supported.
You must change the existing code in this line in order to create a valid suggestion.
Outdated suggestions cannot be applied.
This suggestion has been applied or marked resolved.
Suggestions cannot be applied from pending reviews.