Join GitHub today
GitHub is home to over 31 million developers working together to host and review code, manage projects, and build software together.
Sign up
New issue

Have a question about this project? Sign up for a free GitHub account to open an issue and contact its maintainers and the community.

By clicking "Sign up for GitHub", you agree to our terms of service and privacy statement. We'll occasionally send you account related emails.

Already on GitHub? Sign in to your account
[Jepsen] Read skew & data corruption in normal operation
#894
Comments
In YugaByte DB 1.1.9.0 CE, in healthy clusters without faults, reads routinely fail to observe snapshot isolation: transactions could observe part, but not all, of another transaction's effects. It appears that this is not limited to read-only transactions: update transactions could take information based on inconsistent reads and write it back to tables, causing logical corruption of state.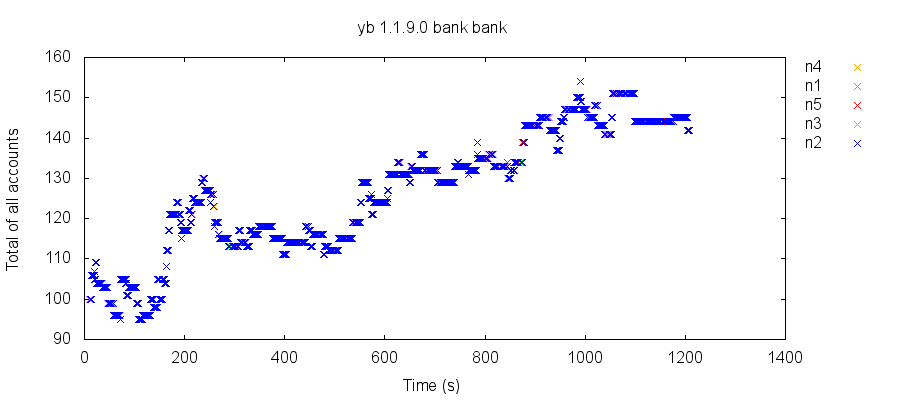 For instance, in this Jepsen test, a simulated system of bank accounts containing $100 fluctuated between $95 and $154 in what appears to be a random walk. These variations can occur quickly: we've observed values doubling in under 2 minutes.
You can reproduce this behavior with Jepsen d4cf55ada5764a7ddca2f296c708b6acec134586 by running something like:
lein run test -o debian --version 1.1.9.0 --concurrency 2n --time-limit 60 --test-count 1 -w bank

This problem was fixed by 90bc062, which was released in 1.1.10; we have not observed read skew since.
This comment has been minimized.