New issue

Have a question about this project? Sign up for a free GitHub account to open an issue and contact its maintainers and the community.

By clicking "Sign up for GitHub", you agree to our terms of service and privacy statement. We'll occasionally send you account related emails.

Already on GitHub? Sign in to your account
Events Calendar - scroll on events area not on entire control.
#452
Comments
Hi
I am using the events calendar in a ionic application, when the events are longer than the view port the entire content area scrolls, is there a setting which allows for the top of the calendar to be fixed at the top and that the events area scrolls?
See attached image.... when scroll i would like only the inner area of the control with events to scroll - the green arrow, what ends up happening is the red area scrolls which then cuts off the header...
Another way of explaining is to have the calendar part of the control "fixed" to the top of the screen.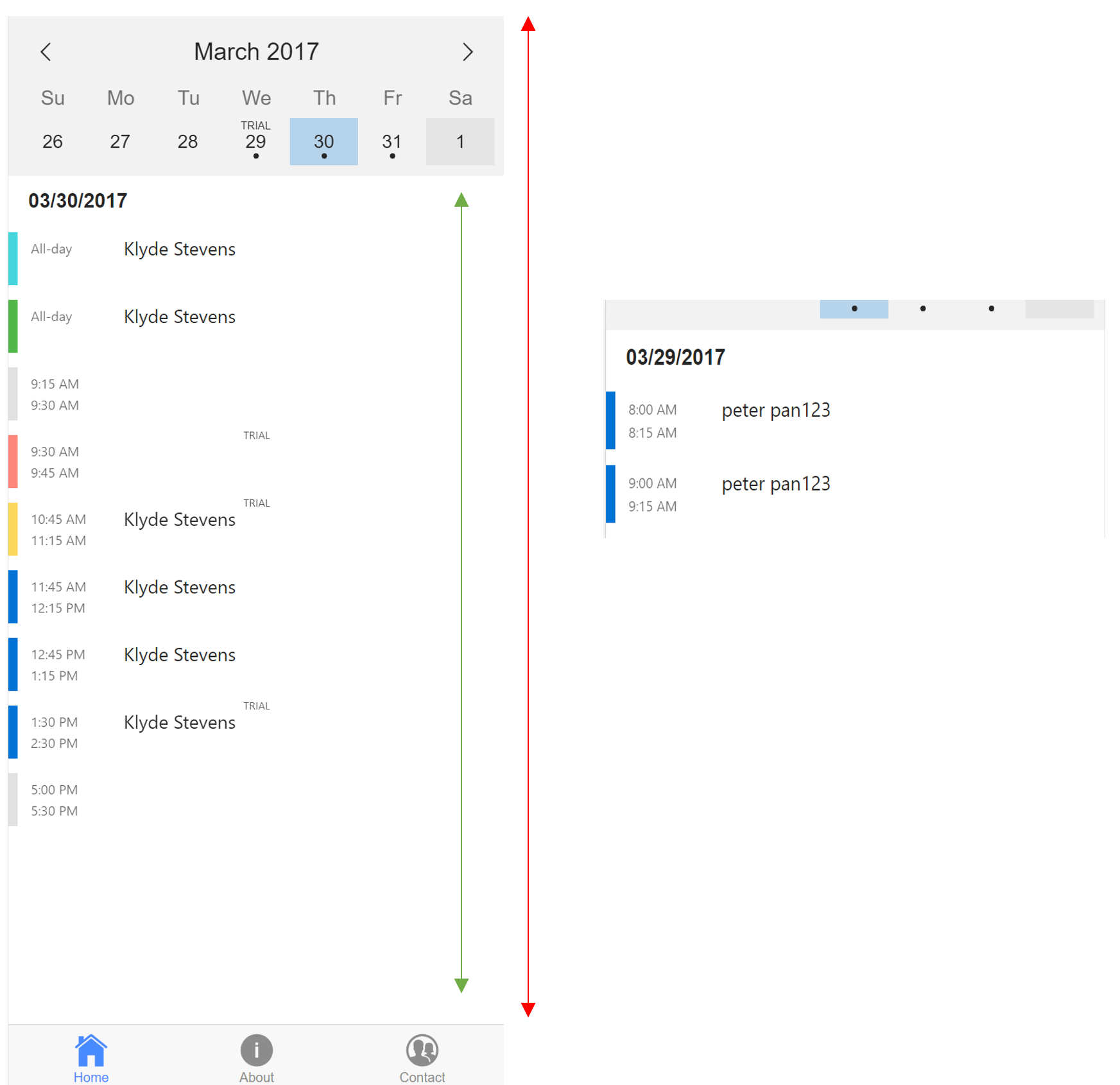 The text was updated successfully, but these errors were encountered:
Added in 4.6.0 - see the scrollable property of the view -> eventList setting