Join GitHub today
GitHub is home to over 40 million developers working together to host and review code, manage projects, and build software together.
Sign up
New issue

Have a question about this project? Sign up for a free GitHub account to open an issue and contact its maintainers and the community.

By clicking "Sign up for GitHub", you agree to our terms of service and privacy statement. We'll occasionally send you account related emails.

Already on GitHub? Sign in to your account
Initial app bootstrapping with cookie cutter
#2
Conversation
I finally might have some time for projects and wanted to get the ball rolling here on this library.
This is 99% Generated from the Cookie Cutter project, following the learn guide for what parameters I should be using. Please let me know if I misunderstood any of the parameters, especially around attribution.
The other 1% is an incredibly pared down version of this example from the ESP32SPI lib, just to kick things off. I picture for some foreseeable time the library code and API will be in flux to allow for quicker development and changing ideas until we land in a spot where we all feel comfortable with the API and structure.
hiya i dont think ya wanna be committng the docs folders, thats generated for you by sphinx (i think?)
Yeah, I just noticed that as well. It looks like I'm missing some files from cookie cutter (like a .gitignore). Looking into that now. I Installed it from pip, do you know if the latest build is available there? cookiecutter -V is saying I have version 1.6.0
Looks like I accidentally deleted all the dot files after running cookie cutter, d'oh!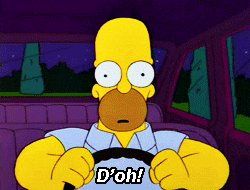 Re ran cookie cutter to get the following files back: .gitignore, .pylintrc, .readthedocs.yml, and .travis.yml

Also removed the generated _build folder from docs.

Look into travis
@brentru Neat! I Will look into upgrading firmware soon, happy to see the guide has been updated to include instructions for external breakout boards :)
@mscosti I'll take a look at this tomorrow
@mscosti I copied your fork over to my Metro M4 + Airlift shield, along with a fresh copy of Adafruit_CircuitPython_ESP32SPI and get the following output and error when trying to run the example application. Looking at the code I'm honestly unsure what it's complaining about; as far as I can tell you're just setting an instance attribute?
It's been a while since I worked with this code so it's entirely possible that I'm overlooking something or set up something incorrectly.
thanks for giving it a try! were you in this branch or my master branch? my master branch has some more development done that will be in a future PR. ill plan on looking into reproducing this error this weekend.
Add this suggestion to a batch that can be applied as a single commit.
This suggestion is invalid because no changes were made to the code.
Suggestions cannot be applied while the pull request is closed.
Suggestions cannot be applied while viewing a subset of changes.
Only one suggestion per line can be applied in a batch.
Add this suggestion to a batch that can be applied as a single commit.
Applying suggestions on deleted lines is not supported.
You must change the existing code in this line in order to create a valid suggestion.
Outdated suggestions cannot be applied.
This suggestion has been applied or marked resolved.
Suggestions cannot be applied from pending reviews.
Suggestions cannot be applied on multi-line comments.