Awesome snõwkit
Table of Contents
snõwkit resources
A curated list of resources for the snõwkit collective.
snowkit is a collective, a group of libraries, tools and developers with a common set of goals toward a high quality eco system, for the Haxe toolkit.
Websites
Documentation
snowkit docset: Offline API documention for snow, luxe, Gesluxe, Nape and the Haxe Standard Library
Forums
Twitter
Tools
Libraries
gif: A GIF format encoder without any dependencies.
gifcapture: A threaded GIF capture recording helper.
Editor Support
Sublime Text
FlashDevelop
flõw resources
flow is a project based build tool for Haxe, taking a simple json based project description and converting it into a usable application, complete with icons, file templating, binary compression, built in server and more.
Websites
Editor Integrations
Articles
Using Hooks: Using hooks to set up scripts to run before/after flow
snõw resources
snow is a free, open source light, pure and clean toolkit for building frameworks, applications and games using Haxe, targeting native platforms and web browser.
Websites
Projects
luxe resources
luxe is a high level, rapid development game engine for deploying games or applications across Mac, Windows, Linux, Android, iOS and WebGL.
Websites
Articles
Templates
Games
Examples/Experiments
Game Jams
Bacon Jam
Ludum Dare 31
Ludum Dare 32
GBJam 4
Ludum Dare 33
Ludum Dare 34
Global Game Jam 2016
LOWREZ Jam 2016
LZRS: A laser-dodging game.
Ludum Dare 35
Simple Jam
Four: Puzzle game where you need to collect all elements to complete the level. Source (GitHub)
Battle Room: Battle room where two players duke it out in local multiplayer.
Airship Climb: Collect fuel to "don't run out of climbing power". Source (GitHub)
Laser Dodgy: Run around and collect all of the little powerup squares to go through the green warp square for the next level!
RESISTANCE: You play as a resistor-wielding LED fighting for energy. Fight enemies and collect batteries to keep your energy levels high. Source (GitHub)
slower than light: Explore your derelict ship, try to warp out of danger, or stand and fight and try not to blow up.
Pongish: It's Pong, sort of! You can't actually miss, though, because the ball always seeks the player.
Generators
Slush Generator: Tool for generating new luxe projects, states, entities, components and more
Parcel Generator: Tool for auto-generating a parcel.json-file from a directory
Yeoman Generator: Tool for generating luxe projects, states, entities and components
Utilities
Libraries
Components
Snippets
Shaders
Released Games

¹ Name your own price (can be free).
hxsw resources
hxsw is Haxe Shader Wrangler, a string manipulation library, that offers a simple structured effect file format for managing variations of shaders, with line and directive injection and quasi pathing through an effect key.
Websites
mínt resources
mint is a game focused UI library with a focus on simplicitly and ease of use.
Websites
Blog Posts
Examples
Libraries
mint-json: A JSON loading system for the Mint UI.
linc resources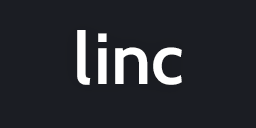 linc is collection of libraries for the Haxe c++ target.
Websites
Blog Posts
Libraries
Official
Community Created
scrìbe resources
scribe is a documentation generator for the xml documentation files that Haxe outputs.
Websites
deviše resources
devise is a cross platform editor interface for building media content.