Join GitHub today
GitHub is home to over 40 million developers working together to host and review code, manage projects, and build software together.
Sign up
New issue

Have a question about this project? Sign up for a free GitHub account to open an issue and contact its maintainers and the community.

By clicking "Sign up for GitHub", you agree to our terms of service and privacy statement. We'll occasionally send you account related emails.

Already on GitHub? Sign in to your account
Random 401 errors when trying to download roles
#2298
Comments
Hi 👋
Bug Report
SUMMARY
When running ansible-galaxy install we have random 401 errors that happen.
STEPS TO REPRODUCE
Install a dependency or a list of dependency: ansible-galaxy install -r requirements.yml
EXPECTED RESULTS
It should not randomly fail.
ACTUAL RESULTS
I have an error 401 why trying to download role DavidWittman.Redis

After some seconds, the role DavidWittman.redis has been downloaded correctly and everything is okay: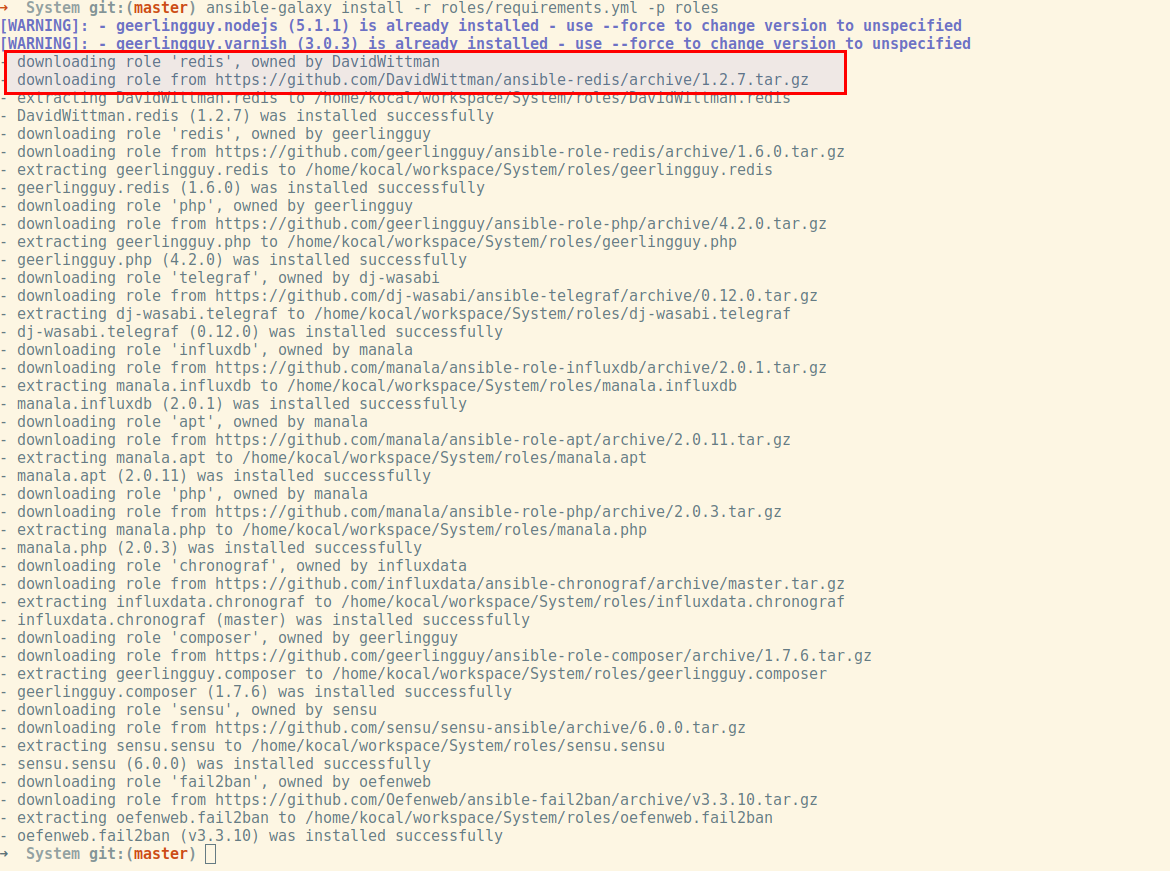 It's not specific to DavidWittman.redis, sometimes it's the dependency influxdata.chronograf which triggers a 401 😕
Thanks!
Same here when installing "geerlingguy.pip" role from requirements file.
Your error message seems to indicate that the failure is on GitHub. The role that didn't install is https://github.com/DavidWittman/ansible-redis/archive/1.2.7.tar.gz. That's not a Galaxy server issue.
Oh yes you're right, sorry!