Join GitHub today
GitHub is home to over 50 million developers working together to host and review code, manage projects, and build software together.
Sign up
GitHub is where the world builds software
Millions of developers and companies build, ship, and maintain their software on GitHub — the largest and most advanced development platform in the world.
New issue

Have a question about this project? Sign up for a free GitHub account to open an issue and contact its maintainers and the community.

By clicking "Sign up for GitHub", you agree to our terms of service and privacy statement. We'll occasionally send you account related emails.

Already on GitHub? Sign in to your account
Various fixes
#113
Conversation
Before (with inspection time 20s):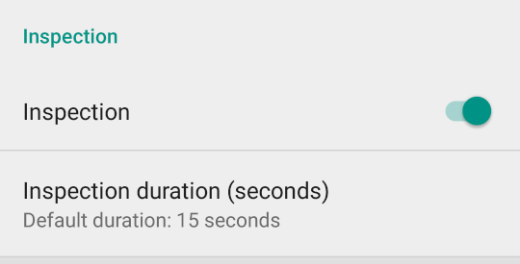 After:

Pretty straightforward I think? I think this covers the only two ways to exit the timer: inspection expiry and standard finish.
Added "Use scramble" feature for #97
I'm not really familiar with common Android architecture (intents/broadcasts/etc) but this seemed a rather neat way to do it. Feedback welcome.
Fix for #97
The history setting was being stored in an instance variable when changed, but not persisted back to the fragment arguments that are used when fragment is recreated (as happens in a rotation).
Before merging:
Need to confirm translations are done properly. Opened #112 to better document once correct procedure is learned.
Apply the build file updates separately. Kept here so that I can actually build the PR, but should be applied separately to master.
(optional) Use string needs translations.
xaviershay
force-pushed
the
xaviershay:xavier-dev
branch from
f28c3c3
to
da20e47
Dec 22, 2017
xaviershay
changed the title
Inspection time fix
Dec 22, 2017
This adds a new menu item to the overflow button on the time dialog
(from clicking on a solve in history) that switches to the main timer
with that solve's scramble loaded.
Add this suggestion to a batch that can be applied as a single commit.
This suggestion is invalid because no changes were made to the code.
Suggestions cannot be applied while the pull request is closed.
Suggestions cannot be applied while viewing a subset of changes.
Only one suggestion per line can be applied in a batch.
Add this suggestion to a batch that can be applied as a single commit.
Applying suggestions on deleted lines is not supported.
You must change the existing code in this line in order to create a valid suggestion.
Outdated suggestions cannot be applied.
This suggestion has been applied or marked resolved.
Suggestions cannot be applied from pending reviews.
Suggestions cannot be applied on multi-line comments.