This repository has been archived by the owner. It is now read-only.
auto build on browser request not working
#1079
Comments
I am using community edition 15.9.3 since the previous update this feature is not working, everytime I have to build project.
The text was updated successfully, but these errors were encountered:
Hi, can you see if you have the following setting turned on?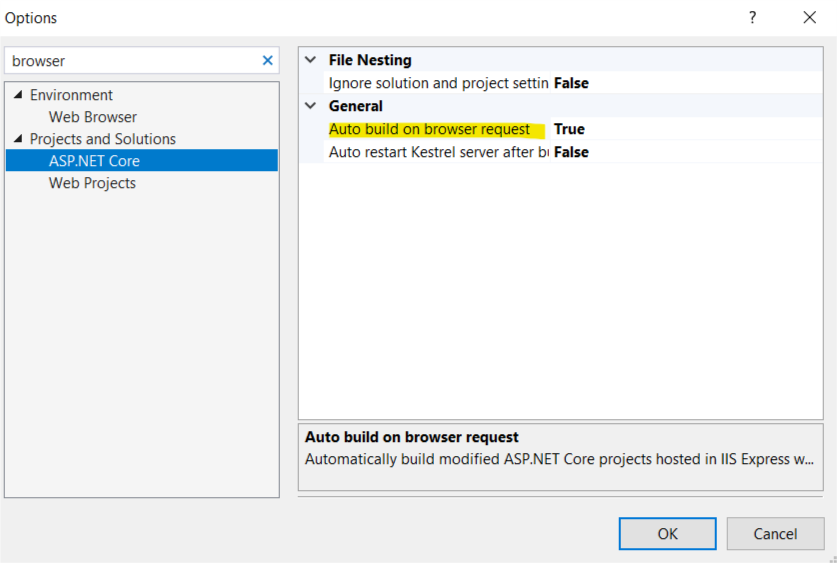 Also, to report new issues, use the Report a Problem tool. The GitHub Issue Tracker for the aspnet/Tooling repo is now deprecated in favor of the Report a Problem tool.
If you encounter a problem with Visual Studio, we want to know about it so that we can diagnose and fix it. By using the Report a Problem tool, you can collect detailed information about the problem, and send it to Microsoft with just a few button clicks. See here for more details.
cc @BillHiebert