atcsecure
released this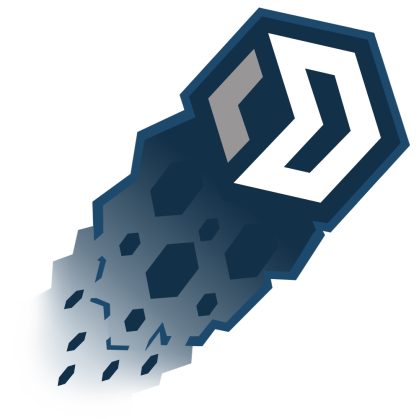 Blocknet Comet
Blocknet Comet is the largest release to date and is a direct fork of Bitcoin Core v0.18 with integrated Blocknet Proof-of-Stake (PoS), on-chain governance, and Blocknet Service Nodes (masternodes). Blocknet has adopted all of the latest security updates and protocol enhancements in the bitcoin core codebase providing Service Node operators and enterprises with the latest security enhancements adopted by bitcoin core.
Comet 4.1 updates and fixes:
Improved staking (including new staking protocol)
Improved service node registration
New service node screen
New proposal voting screen (vote on multiple proposals at once)
Added voting input to servicenodecreateinputs rpc
Unlock wallet from the top menu
Fixed headers syncing screen and top progress bar
Support casting votes from a specific address
Add proposal status to listproposals rpc
Improved XRouter ETH calls and Enterprise XRouter Proxy
New lowmemoryload=1 config option for RPi devices (swap may be required)
XBridge trading bug fixes, including improved locktime checks (New XBridge protocol version 52)
Join the Blocknet community on the Official Blocknet Discord to connect and provide feedback.
checksums sha256
23a1e7e0c5034d91e813bb90e355033c4ab8c63569e132bf2457ff64bcb63565  blocknet-4.1.0-aarch64-linux-gnu-debug.tar.gz
9d22591eed4ec6a73077a4f4cb2038dd5f28d7b1e6779787a1c1a874ff4802b7  blocknet-4.1.0-aarch64-linux-gnu.tar.gz
2c722bd16963fd8d3c2a6e751a60f4ffd3afc6cd9e7d98a4a4a1f4089cda09b3  blocknet-4.1.0-arm-linux-gnueabihf-debug.tar.gz
cd03c60d7efaf894ba7e02c516dc90d844fde486748018d0e5a7e246f5f29d92  blocknet-4.1.0-arm-linux-gnueabihf.tar.gz
c04d52f9c4383b8a94f8812e173ee00a4ca3768b6b18c5dd50a41c8fca058690  blocknet-4.1.0-osx64.tar.gz
f68aed961b397d174d616a15d32dc7013700c512e08487989cc12881f011edf7  blocknet-4.1.0-osx-unsigned.dmg
eae5015251690e5befa9678d7b7c8db98deca80381395b56487e89b4af771f9f  blocknet-4.1.0-osx-unsigned.tar.gz
f923d372b26a9f62fdeee0362af4b25243d1befb58b1100518e6e83ba0210842  blocknet-4.1.0-riscv64-linux-gnu-debug.tar.gz
2f2c691bdf776dadd3650dc142fd639b40681c2b4ccec6909b3ec6904d87eddd  blocknet-4.1.0-riscv64-linux-gnu.tar.gz
1ccdf8cbf9a02c81eefe7ef84adc5b1a91d4311987bf0cf4742e192f661ef3b6  blocknet-4.1.0-win64-debug.zip
cc4cef2f181f95f35f3dbc4be10b08c2321a3d2e6fa77708adc6c31c6e7d2369  blocknet-4.1.0-win64-setup-unsigned.exe
1cf5bce46d3053dc083c6db6d27b8a995fa8f46aea042d99258928bf1b2f34c3  blocknet-4.1.0-win64.zip
56a6abddce44ace96f586e552690ac67f802161882340ad4bdc7fbe14fc4e857  blocknet-4.1.0-win-unsigned.tar.gz
e7524bf13a7ed7838e4a4608ec9c38cc26cfd4ac242223e6c895c3d7cf197ef1  blocknet-4.1.0-x86_64-linux-gnu-debug.tar.gz
a69742a15529d5f20c881c40b5dae4641373405d80c551eb5ff576a5436fc47d  blocknet-4.1.0-x86_64-linux-gnu.tar.gz