atcsecure
released this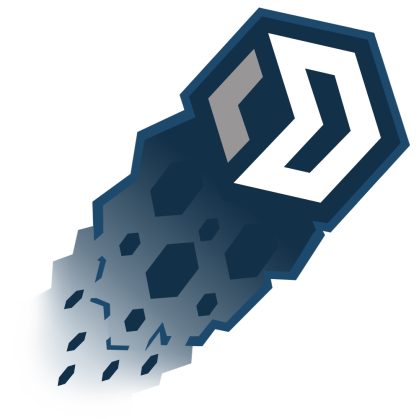 Blocknet Comet Mandatory Update
This update includes fixes to the staking protocol to improve block times and staking. It's now possible to view all DX orders without having local wallets running by using the ShowAllOrders XBridge option. XRouter includes improved EXR support (Enterprise XRouter) and now also supports TLS p2p connections. This update also includes a fix to the MacOS crash issue.
Comet 4.2 updates and fixes:
Staking protocol improvement v7
Added XRouter TLS support (tls=1 in xrouter.conf)
XRouter C++ library (https://github.com/blocknetdx/libxrouter-sampleproj-cpp)
Added ShowAllOrders=true option to xbridge.conf
Added splitbalance rpc/cli call to allow easily splitting and combining utxos
Added staketoaddress option to blocknet.conf
Fixed getblockstats
Improved taker checks on Service Node
Fixed XRouter DNS resolution
Fixed Service Node screen filtering
Added dxnowallets option to blocknet.conf
Fix macOS crash on transaction screens
XBridge now incorporates getblockcount
Improved XBridge logging
Join the Blocknet community on the Official Blocknet Discord to connect and provide feedback.
checksums sha256
fbd8ac44a71a14240f545712af8a2b1ce1ac81aa2d966e06923ac89cdeba6a53  blocknet-4.2.0-aarch64-linux-gnu-debug.tar.gz
34f708bc4a547ae120d7e05266519c5451a51cb9532f8cbdb034783d68096c8e  blocknet-4.2.0-aarch64-linux-gnu.tar.gz
e85eb0d0b077274ec5b3601818bbf279fce15058efecc7d86ed278be45d4463f  blocknet-4.2.0-arm-linux-gnueabihf-debug.tar.gz
e0ebdbb4dc7d788ef0d1afec65b26f51319a0d242d8564db5d341afd6ddc4a77  blocknet-4.2.0-arm-linux-gnueabihf.tar.gz
41ab6bb7c497979a92599a5b675b95b532441dc665882a8b13bb42639fada7ac  blocknet-4.2.0-osx64.tar.gz
14c101d6eba1b311c5a1032dfe47126908bd02eb29ab221441c906d909dd0430  blocknet-4.2.0-osx-unsigned.dmg
4753199c3a42befaa36e8b43aed326bb9df92d7ea1d2667f11bd3b06d770976b  blocknet-4.2.0-osx-unsigned.tar.gz
d3d3cb76b7524307e9bbc5714d1eb53c830aca3c97c22af24e25d3ff24da572c  blocknet-4.2.0-riscv64-linux-gnu-debug.tar.gz
c4ee556c05dc27c9529edcb4aba664edd9aeb847bca78678bae09fa7d92c88b5  blocknet-4.2.0-riscv64-linux-gnu.tar.gz
829ef030b0fca5d0a6b31dbb675c706ddf7d7b4332d1065829effbfeadfe6bda  blocknet-4.2.0-win64-debug.zip
467d48cd9e5c1c1d813ed515fc2a7093be43c83ca33709437901632931527fe9  blocknet-4.2.0-win64-setup-unsigned.exe
dd51b3a64a5508a5c7bf606162ba64468446c012545f4f9b8235b2ba9788826c  blocknet-4.2.0-win64.zip
e8c32ee6b02cd3b4864426fbac95a690ab88e00b0eacc7882a326db9282ac9a7  blocknet-4.2.0-win-unsigned.tar.gz
c12f280e2bfc3c8433a4c157b589c4be5c49bdbdfa94adc21c988875556f87a2  blocknet-4.2.0-x86_64-linux-gnu-debug.tar.gz
3189bd12480ff14af31d3392ec2f0213082326746846f4a6ab6c676eca16c39e  blocknet-4.2.0-x86_64-linux-gnu.tar.gz