Join GitHub today
GitHub is home to over 31 million developers working together to host and review code, manage projects, and build software together.
Sign up
New issue

Have a question about this project? Sign up for a free GitHub account to open an issue and contact its maintainers and the community.

By clicking "Sign up for GitHub", you agree to our terms of service and privacy statement. We'll occasionally send you account related emails.

Already on GitHub? Sign in to your account
Add an option to disable column titles in DataTable
#6454
Comments
READ AND FOLLOW THESE INSTRUCTIONS CAREFULLY
This issue is being reported for bokeh version 0.12.6.
DataTable widgets do not include an option to hide column titles. It would be nice to have that option.
Coincidentally, the row_headers property is poorly named. It turns on/off the index column, but its name seems to suggest it would toggle column titles. Perhaps that option should be redefined.
Complete, minimal, self-contained example code that reproduces the issue
data = dict(
        dates=[date(2014, 3, i+1) for i in range(10)],
        downloads=[randint(0, 100) for i in range(10)],
    )
source = ColumnDataSource(data)

columns = [
        TableColumn(field="dates", title="Date", formatter=DateFormatter()),
        TableColumn(field="downloads", title="Downloads"),
    ]

data_table = DataTable(source=source, columns=columns, row_headers=False, editable=True)

Screenshots or screencasts of the bug in action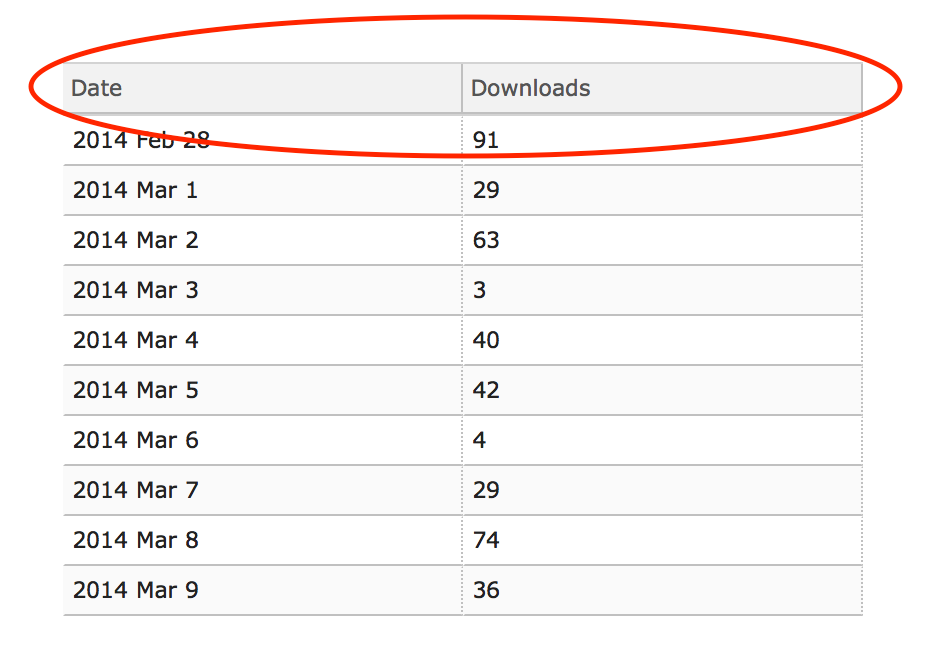 This comment has been minimized.