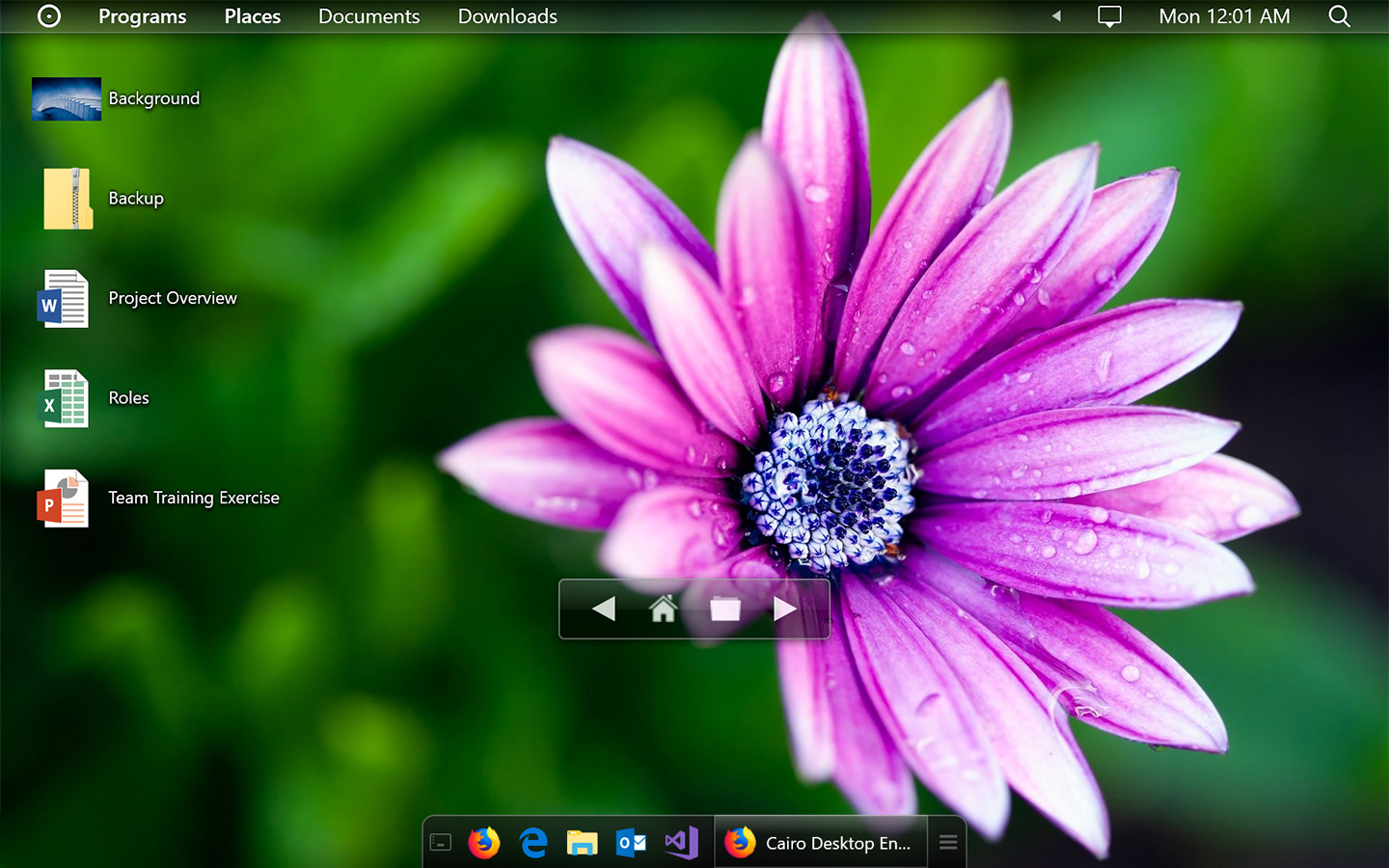 A customizable, intuitive desktop environment for Windows.

Cairo is a desktop environment for Windows. Our goal is to develop a desktop experience that increases productivity and advances current technology standards. With a focus on stability, performance, and productivity, Cairo aims to deliver an interface that exceeds expectations and delivers superior ease of use.

Shiny new Cairo Shell Milestone 2 builds are available on the Releases page.