Join GitHub today
GitHub is home to over 36 million developers working together to host and review code, manage projects, and build software together.
Sign up
New issue

Have a question about this project? Sign up for a free GitHub account to open an issue and contact its maintainers and the community.

By clicking "Sign up for GitHub", you agree to our terms of service and privacy statement. We'll occasionally send you account related emails.

Already on GitHub? Sign in to your account
Retroceder la pagina luego de iniciar sesión
#3
Comments
Describir el error
Una vez el usuario inicie sesiona no puede usar el botón de "retroceder" del respectivo explorador, debido a que da un error.
Reproducir
Pasos para reproducir el comportamiento:
Haga clic en "ingresar", asumiendo que los valores del usuario estén correctos
Haga clic en "regresar".
Comportamiento esperado
La pagino vuelva al inicio o pagina anterior sin mostrar este error.
Capturas de pantalla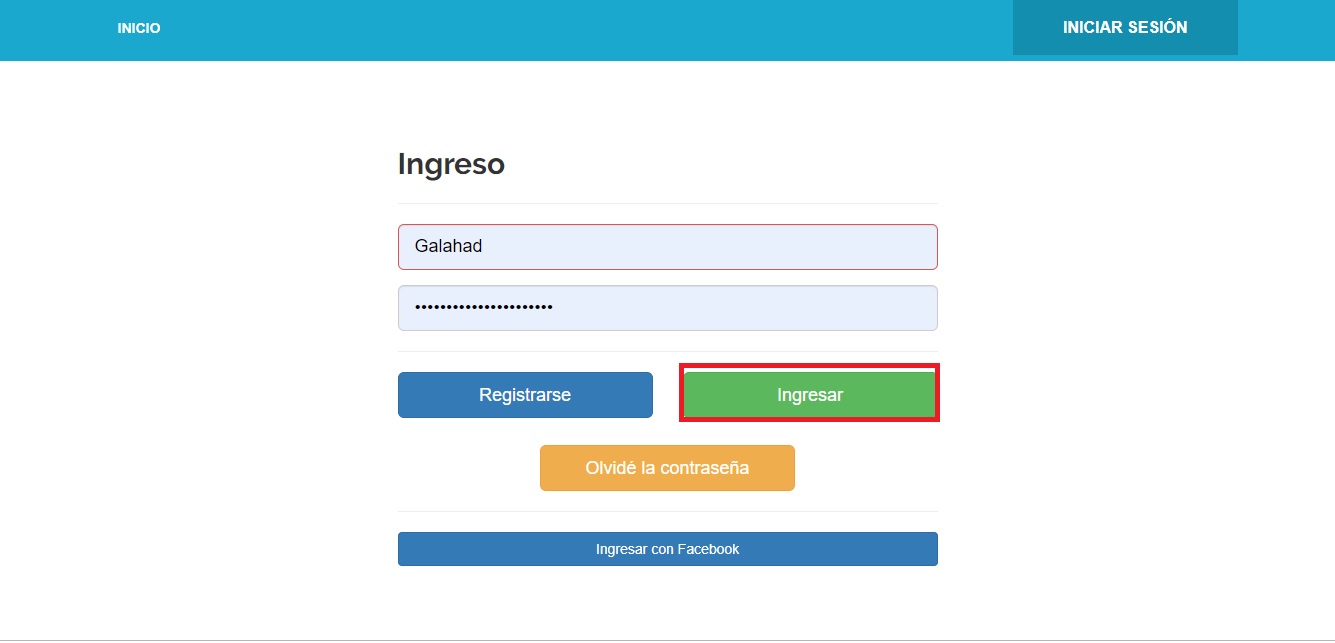 Escritorio:
Issue-Label Bot is automatically applying the label bug to this issue, with a confidence of 0.68. Please mark this comment with 👍 or 👎 to give our bot feedback!
Links: app homepage, dashboard and code for this bot.
Sinceramente, sin ánimo de ofender, me parece esto demasiado absurdo de proponer como issue porque cualquier navegador del mundo posee las funcionalidades de volver hacia atrás y adelante.
creo que el nombre no refleja el problema o mi explicación no fue clara, no es para volver atrás por medio de una opción sino que al ingresar como usuario si se utiliza el botón de "retroceder" da un error y la pagina no se muestra mas, como se ilustra en la imagen pertinente.
sí pero, ¿cómo y con qué propósito quiere Ud. presionar ese botón? Siento que no debería de ser un issue es a lo que me refiero.
sugerí esta situación para evitar mostrar el error, y que en caso de que se de la situación sea capaz de recuperarse y el flujo normal del software continué.