Join GitHub today
GitHub is home to over 31 million developers working together to host and review code, manage projects, and build software together.
Sign up
New issue

Have a question about this project? Sign up for a free GitHub account to open an issue and contact its maintainers and the community.

By clicking "Sign up for GitHub", you agree to our terms of service and privacy statement. We'll occasionally send you account related emails.

Already on GitHub? Sign in to your account
Interpolate desired angle between MPC updates
#553
Conversation
This enhancement is part of a large group of enhancements included in a different PR. I realized that it would be easier to understand and evaluate the merits of each individual enhancement before that PR is completed. I'll be submitting many more over the next few days.
The existing lateral control logic does not interpolate between MPC updates, which creates a significant amount of noise in controls. Also, since controls and planning run in separate threads without any synchronization, the number and offset of control cycles per MPC update is irregular, creating additional noise.
This enhancement eliminates both of those noise sources by interpolating between multiple points using system time. Below are examples of standard vs interpolated values over a 2 second period.
Standard values

Interpolated values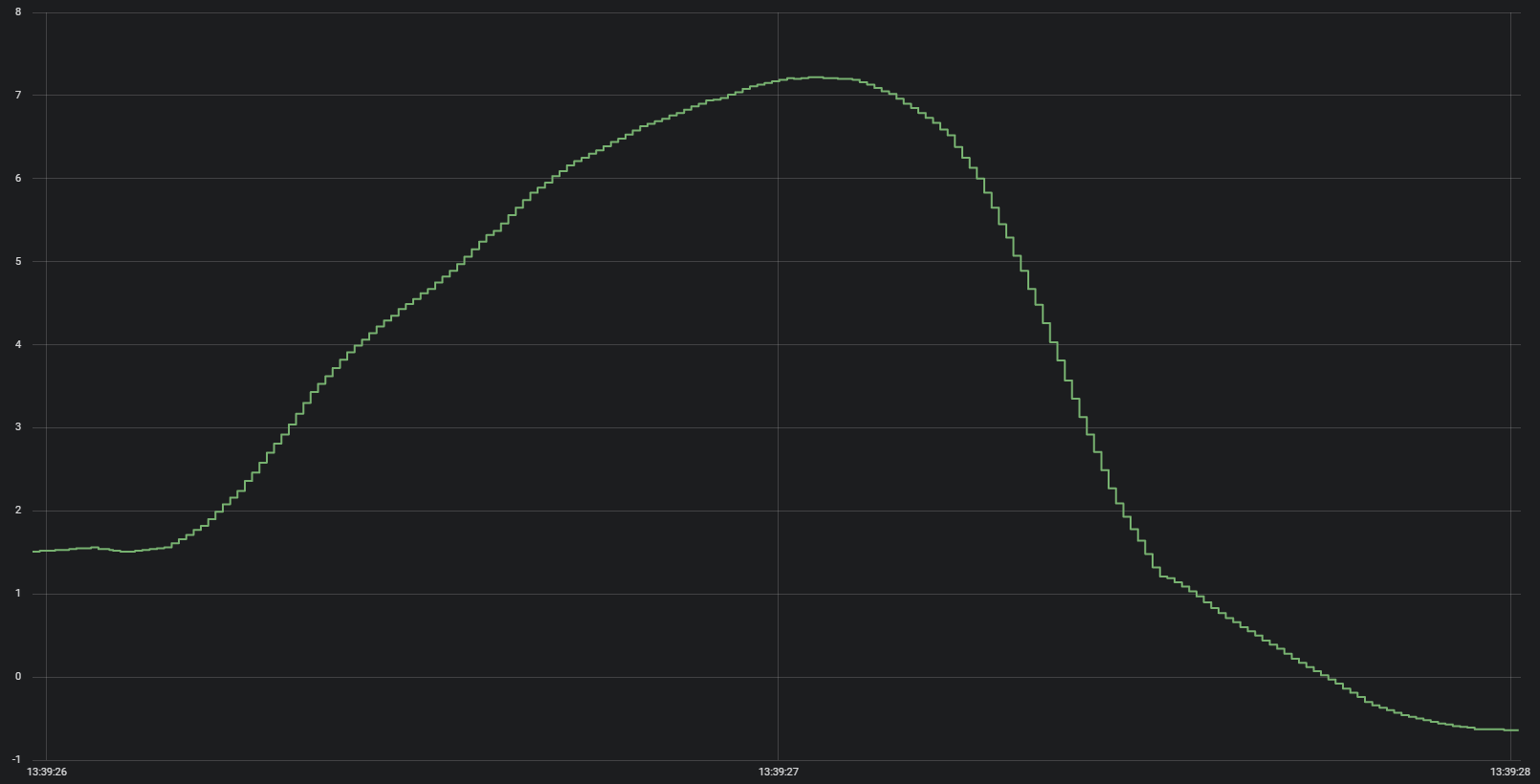 Add this suggestion to a batch that can be applied as a single commit.
This suggestion is invalid because no changes were made to the code.
Suggestions cannot be applied while the pull request is closed.
Suggestions cannot be applied while viewing a subset of changes.
Only one suggestion per line can be applied in a batch.
Add this suggestion to a batch that can be applied as a single commit.
Applying suggestions on deleted lines is not supported.
You must change the existing code in this line in order to create a valid suggestion.
Outdated suggestions cannot be applied.
This suggestion has been applied or marked resolved.
Suggestions cannot be applied from pending reviews.