New issue

Have a question about this project? Sign up for a free GitHub account to open an issue and contact its maintainers and the community.

By clicking "Sign up for GitHub", you agree to our terms of service and privacy statement. We'll occasionally send you account related emails.

Already on GitHub? Sign in to your account
Cypress run won't finish, stuck while making connection to Chrome
#6540
Comments
Current behavior:
I'm getting error: Cypress failed to make a connection to the Chrome DevTools Protocol after retrying during my tests. Usually happens during one of last tests (probably the last). I have multiple Cypress projects, happens on all of them. Tests are running in parallel, on Chrome.
Test code to reproduce
Issue happens quite randomly, I'm sorry, but I cannot really give a reproducible example, since this happens in CI only. Sending screenshots.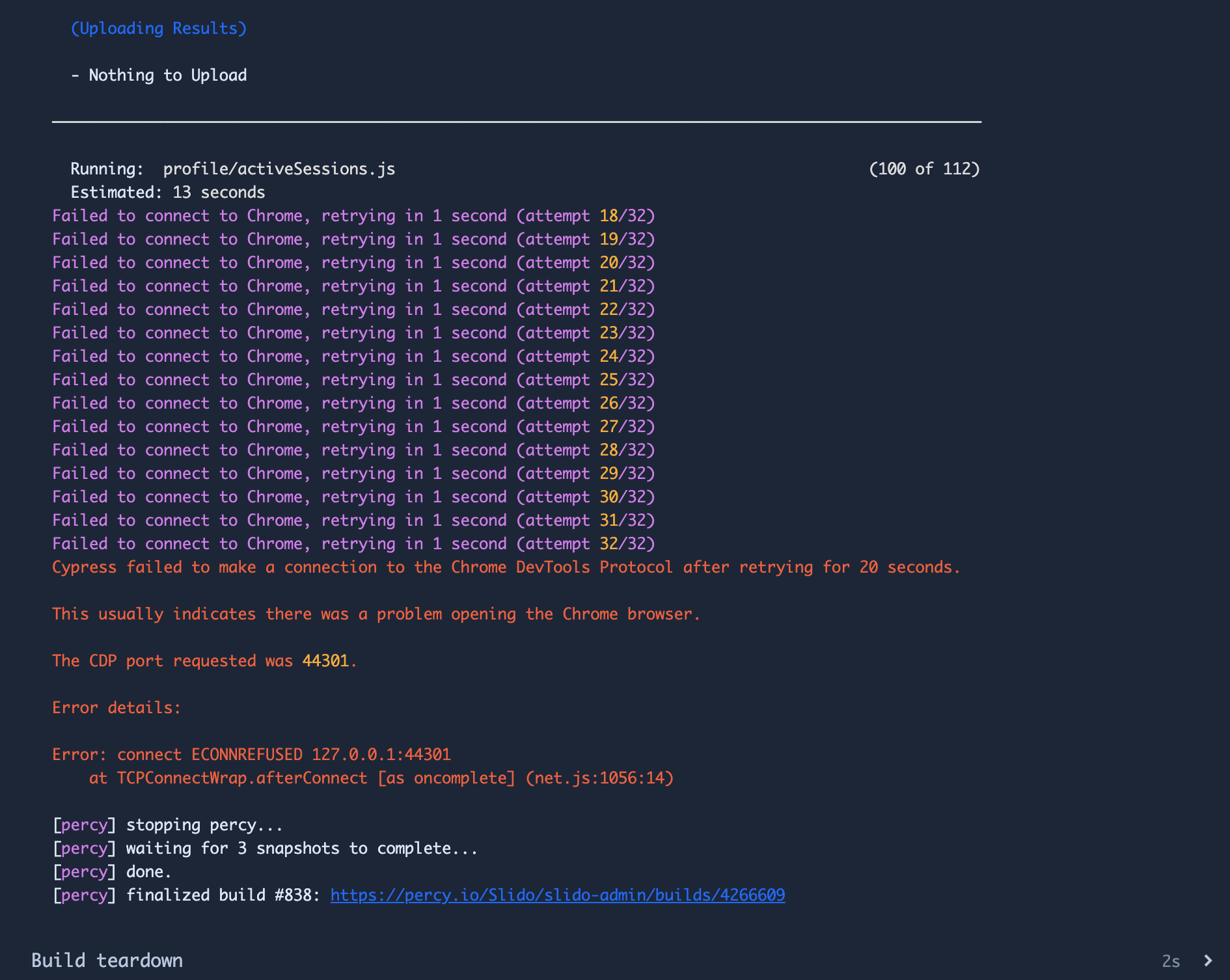 Versions
Cypress 4.0.2
CI: Bitbucket Pipelines
Image: cypress/browsers:node13.6.0-chrome80-ff72
The text was updated successfully, but these errors were encountered: